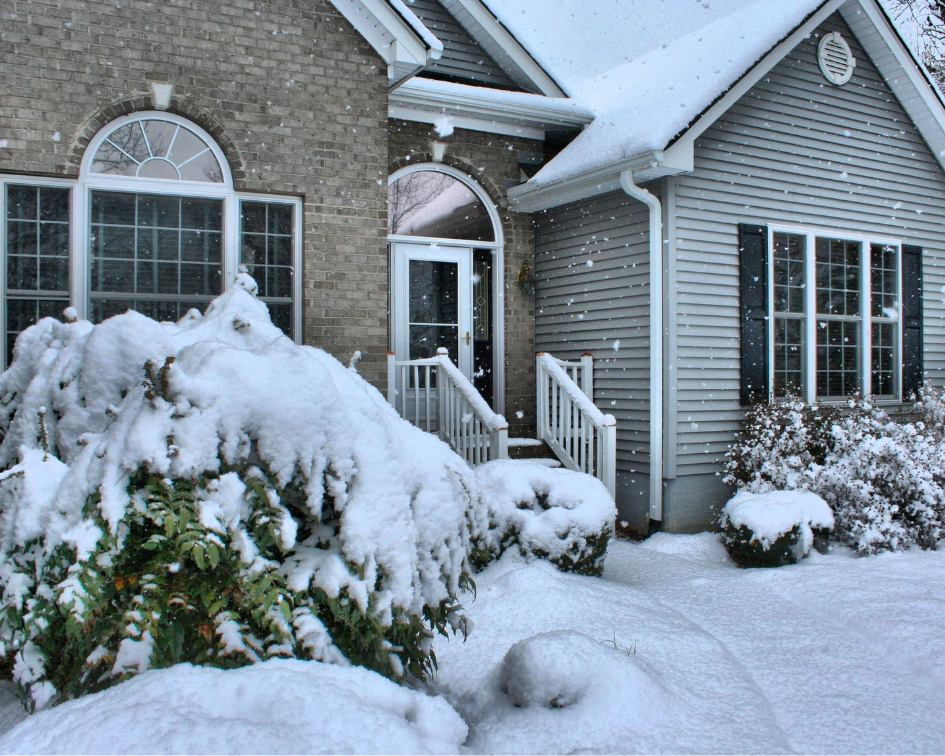 Winterizing your home is all about peace of mind and protecting your home and family.  If you approach it with a mindset of prevention, you may save yourself from unexpected costs and concerns down the road.
From the top down
To ensure that your home is ready for winter, start at the top!  By scheduling a roof inspection, you may be able to prevent potential damage that comes along with snow and freezing temperatures. An inspection can reveal cracks or leaks caused by summer heat or strong winds. Repairing or replacing your roof keeps moisture from getting in and heat from getting out, allowing for better energy efficiency, right from the top.   
Keep the cold out and the heat in
Keeping the cold air out and the heat in will help reduce energy costs. Take a thorough inspection of windows, doors, attic spaces and other areas where heat may be able to escape.  If you can see daylight shining in around the seals, that's a sure sign that cold air is coming in, too. Adding weatherstripping or installing storm doors and windows will increase efficiency and hopefully help lower your energy bills.
Schedule it before you need it
A good rule of thumb regarding winterizing your furnace is always to schedule your inspection before you need to use it!  An inspection allows you to fix potential issues before they become big problems. An inspection can uncover concerns like, carbon monoxide leaks, dirt build-up, worn-out parts, and efficiency issues. This is also a good time to clean or replace your air filters.  Hopefully this type of preventative maintenance will save you money in the long run.
Make fire safety a priority
Winterizing your home would not be complete without testing your fire alarm or smoke detector.  Along with simply testing the batteries, take a thorough evaluation of the number of alarms in your home and their placement and adjust as needed. Now is also a good time to talk with your family about fire safety and have a plan in the event of an emergency.  
Before you light that fire
As tempting as it may be to light the first fire of the season, always schedule an annual inspection first.  Since it has likely been several months since the last time you used your fireplace, unexpected hazards may have formed. Cracks, water damage, and build-up are just some of the hazards that an annual inspection can uncover.  
With all of these steps complete, you'll be able to relax in front of a cozy fire or light some glowing candles with peace of mind this winter season.
Please contact me  if you need any advice or referrals for keeping your home well maintained this winter.