About Rachel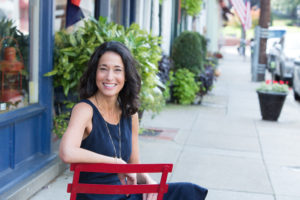 I'm a real estate agent, a mom and a lover of yoga and the beach. Since 2002, I've been helping people find their first, next or forever home here in my hometown of Annapolis, Maryland. I love my city and truly think it the best place to live. Whether you love sailing, strolls down historic streets, or eating crabs by the bay, Annapolis has it all. In my free time, you'll find me enjoying all this town has to offer, including having a glass of wine at Vin909 in Eastport, paddle boarding on the South River or noshing on ceviche at Vida Taco Bar on Main Street.  I am also a board member of Anne Arundel County CASA which is a local charity that supports abused and neglected children in the foster care system.
I take great pride in helping my clients with such a significant transaction in their lives. Not only am I a real estate agent, but I am an Associate Broker & GRI (Graduate of the Realtor Institute). Since 2002, I have been consistently recognized as a Top Producer by Long & Foster. I also belong to the Long & Foster Gold Team, Anne Arundel County Master's Club and Distinguished Sales Achievement Club. I have an amazing team consisting of a lender, title company, home inspector, licensed contractors, professional photographer and stager to ensure all of your home buying and selling needs are met.
Bottom line, I love Annapolis and I can't wait to help you live the Annapolis Lifestyle too. If you would like to talk more about buying or selling your home, I'd love to chat. Contact me today for a private consultation.
---
Kristin Mrotek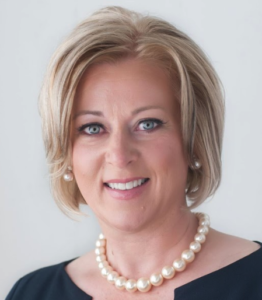 Hi! I'm Kristin Mrotek, entrepreneur, wife, mom, and the original owner of a classic 1997 Jeep Wrangler! I'm excited to have the opportunity to work with Rachel as her licensed personal assistant to help you through the real estate buying and selling process.
Home ownership means a lot to me. I grew up in southwestern Pennsylvania on a farm that my parents have owned for over 50 years. After college, I relocated to Maryland where I met my husband who is a Prince George's County Police Officer. Together we bought our first home in the "B' Section of Bowie in 1998 and we still live there…22 years later!
The importance of home is the reason why I'm committed to volunteering my time and skills at the Light House: A Homeless Prevention Support Center in Annapolis. I love serving as a Friends of The Light House Board Member to help plan community fundraising events hat benefit the Light House.
I'm excited to work with Rachel as we help you and your family find the perfect place to call home.
Testimonials
"Kristin was extremely helpful, very responsive, went above and beyond…and was very pleasant and professional." ~ Mary W.
"I would recommend Kristin to others I know because when you ask her to do something, she gets it done and she is extremely good at what she does." ~ Ryan L.