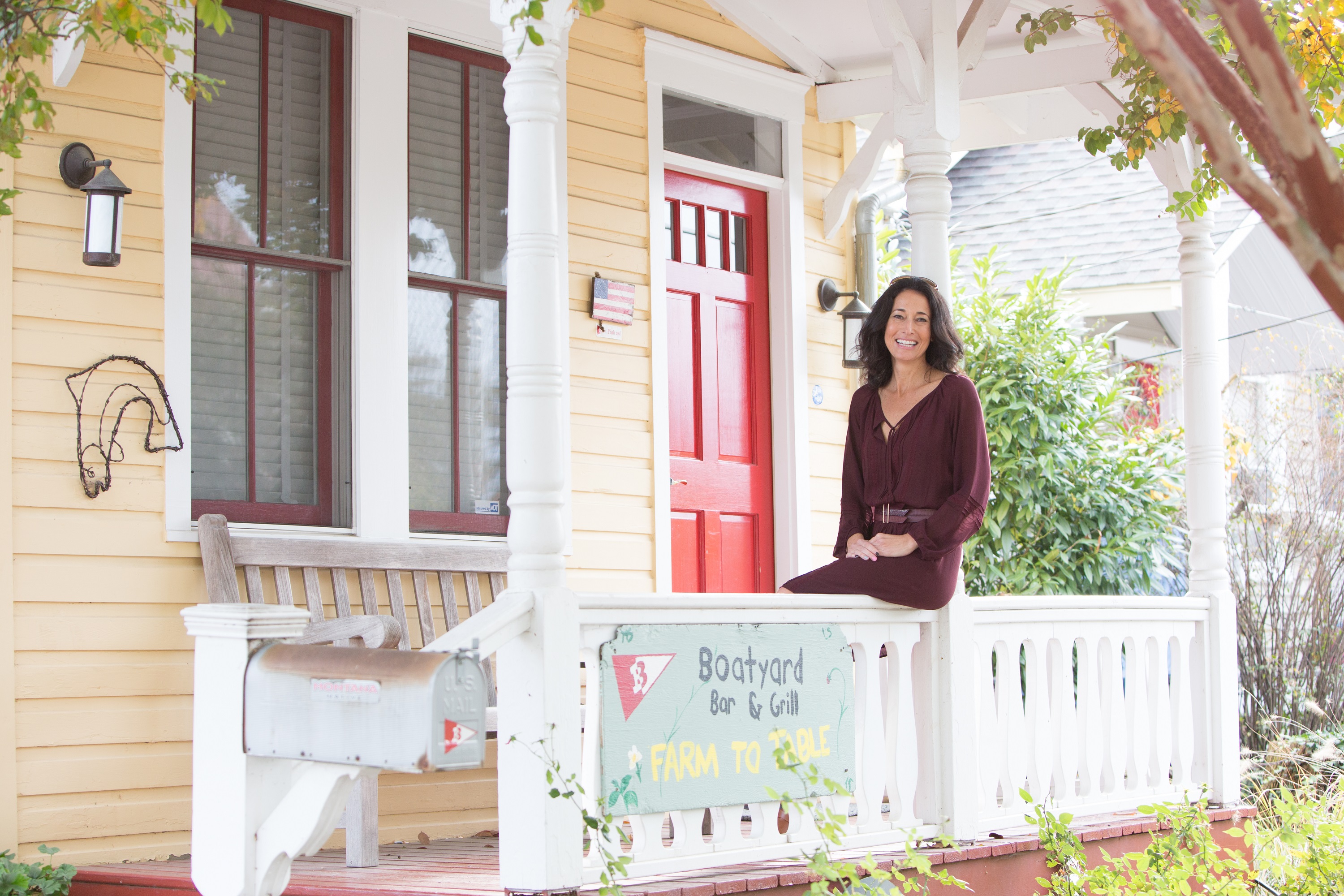 When you visit Annapolis as a tourist either for vacation or for the day, you may try out a few popular restaurants in downtown and on Main Street. Some of those restaurants are amazing, but there are some great spots in Annapolis that are off the beaten path. So, in this post I'm sharing the restaurants the locals love in Annapolis.
Davis' Pub
First on my list of local spots is Davis' Pub in Eastport. The last of a dying breed, Davis' is a true Annapolis neighborhood pub. Built in the 1920s by lifelong Eastport resident George Davis, the building was originally opened as a general store. In the 1940s, the building was transformed into Davis' Tavern. It was a local watering hole for the numerous watermen who resided throughout the surrounding working-class neighborhood. While Eastport has changed significantly over the past several decades, Davis' Pub has remained virtually the same. If you are looking for a spot to have a snack, like the Crab Pretzel, Davis' is the perfect place to stop.
Boatyard
Not far away, you'll find Boatyard Bar & Grill. Opened in 2001, The Boatyard is where local sailors, fishermen and lovers of the Chesapeake enjoy pint drinks, great crab cakes and the freshest local seafood. Specialties include smoked fish of the day (on premise), cream of crab and Maryland crab soups and an extensive list of crab and seafood specialties. The Boatyard has the most extensive raw bar in the area including a variety of oysters, clams, shrimp and mussels. Don't miss their Sunday brunch and the perfect Bloody  Mary.
Vin909
 Another one of my favorite spots in Annapolis is Vin909. This restaurant is rather unassuming, looking more like a historical home from the street, but don't be fooled. Vin909 is packed with locals from when the doors open at 5pm until the end of the evening. With fresh, seasonal ingredients, their small plates are amazing and best shared with friends and family. Some of my favorites are the fresh pulled warm mozzarella and the cast iron skirt steak. Ask for extra bread, so you can soak up all of the amazing spicy Moroccan sauce that come with this dish.
Cantler's
 Tucked far away from the hustle and bustle of downtown Annapolis on the quiet shores of Mill Creek is Cantler's Riverside Inn – or just Cantler's. If you are in the mood for steamed crabs, then this is the place you need to go. If you plan to go on a weekend day, there is often a line to get into the parking lot. Trust me, the crabs are worth the wait.
More Local Spots
You shouldn't miss a few other special spots that the locals love too. Stop by Bakers + Co in the morning and get a market bun and latte before you start your day in Annapolis. If you are willing to make a little road trip for lunch, head to The Point Crab House which literally sits on the water in Arnold, MD. Have a crush (grapefruit or peach are my favorites), some deviled eggs and a crab cake sandwich.
If you are looking for some amazing Thai food, check out Carlson's Thai Kitchen. This shop is run by a wonderful local family that came from Thailand to Annapolis over 40 years ago. During the morning hours they sell some of the best donuts you will ever eat. Head there for lunch or dinner and get some of the freshest and most flavorful Thai food you have ever had. Sometimes, you'll even score a free donut!
So, now that I've made myself hungry talking about the restaurants that locals love in Annapolis, I'm going to go eat lunch. If you need any recommendations for Annapolis restaurants, communities or more, just ask! I'm always happy to talk about my hometown.