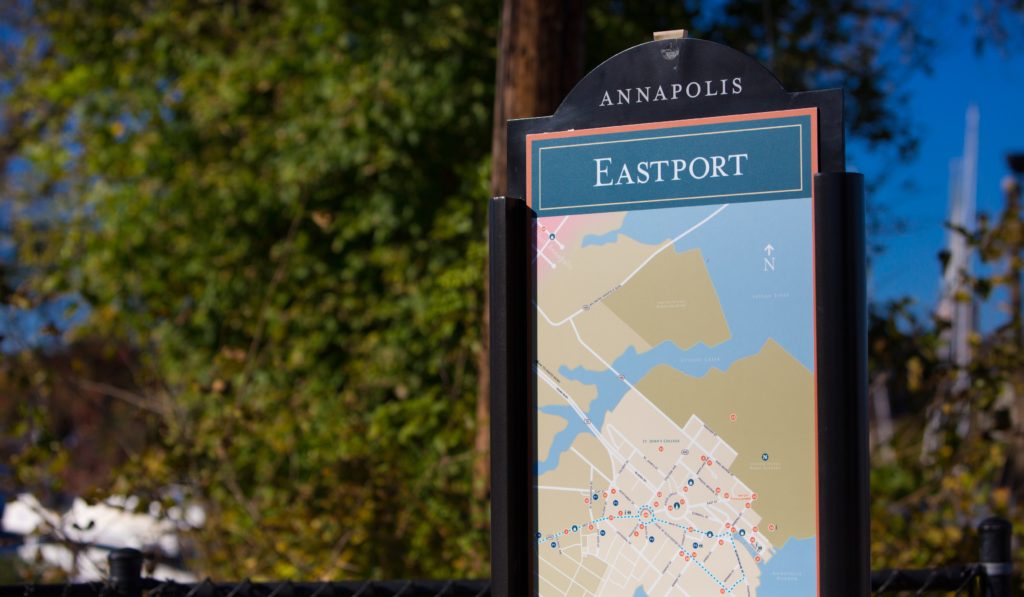 In Annapolis, there are a many communities and neighborhoods that provide a variety of amazing amenities, activities and waterfront views. One of my favorite districts is located right over the Spa Creek Bridge from downtown Annapolis – Eastport. Living in Eastport is laid-back, maritime influenced and simply gorgeous.
Homes in Eastport
In Eastport, there are beautiful tree lined streets dotted with historic homes, but you'll also find small corner markets, bustling marinas and even local hang out spots too. Homes in this district range in price based on location, but the median price is about $728,000, which is rather expensive. Keep in mind that a lot of homes in this neighborhood are directly on the water or have water views, so the costs are justified.
Living in Eastport
A lot of people move to Eastport to enjoy a more active lifestyle. You can literally walk to restaurants, coffee shops, museums, bars, shops and even the United States Naval Academy. You can also rent a kayak and get out onto Spa Creek, and the Chesapeake Bay. There are also some fun events that take place during the year in Eastport, including the Oyster Roast & Sock Burning, Tug-of-War and Eastport Yacht Club Lights Parade.
Eating in Eastport
If you are a foodie, Eastport is the perfect place to live. You can enjoy some of the best restaurants in Annapolis on "restaurant row", including Chart House, Lewnes Steakhouse and Carroll's Creek Café. Since you will be living in Eastport, you can also enjoy the local's favorite spot, Davis' Pub. Don't miss the crab pretzel! Yum!
If this community sounds like the perfect place for you, then I would love to help you find a home. I'm very familiar with Eastport and know I can find you the perfect home, so you can start living in Eastport.