Buyers: it's a seller's market out there, which means you can expect some bidding wars coming your way. Here's your very own survival list guide.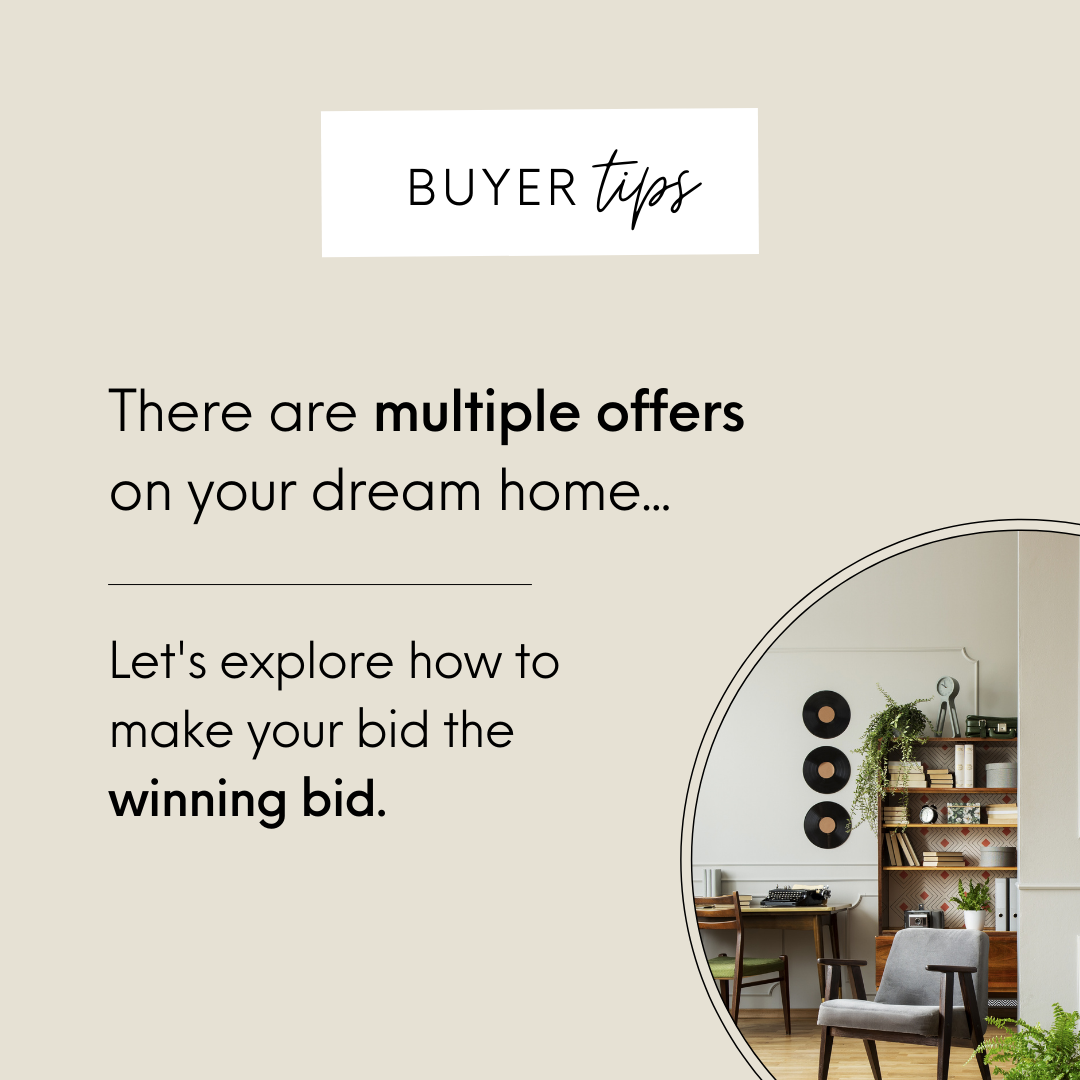 Match the competing offer (or if you can, offer more).
Limit or completely remove the contingencies on your offer.
Already be pre-approved for a mortgage.
Add an escalation clause.
Consider an information only inspection or as/is purchase.
Be readily available for negotiations.
It's tough but it can be done. Need more insight? Drop me a line.