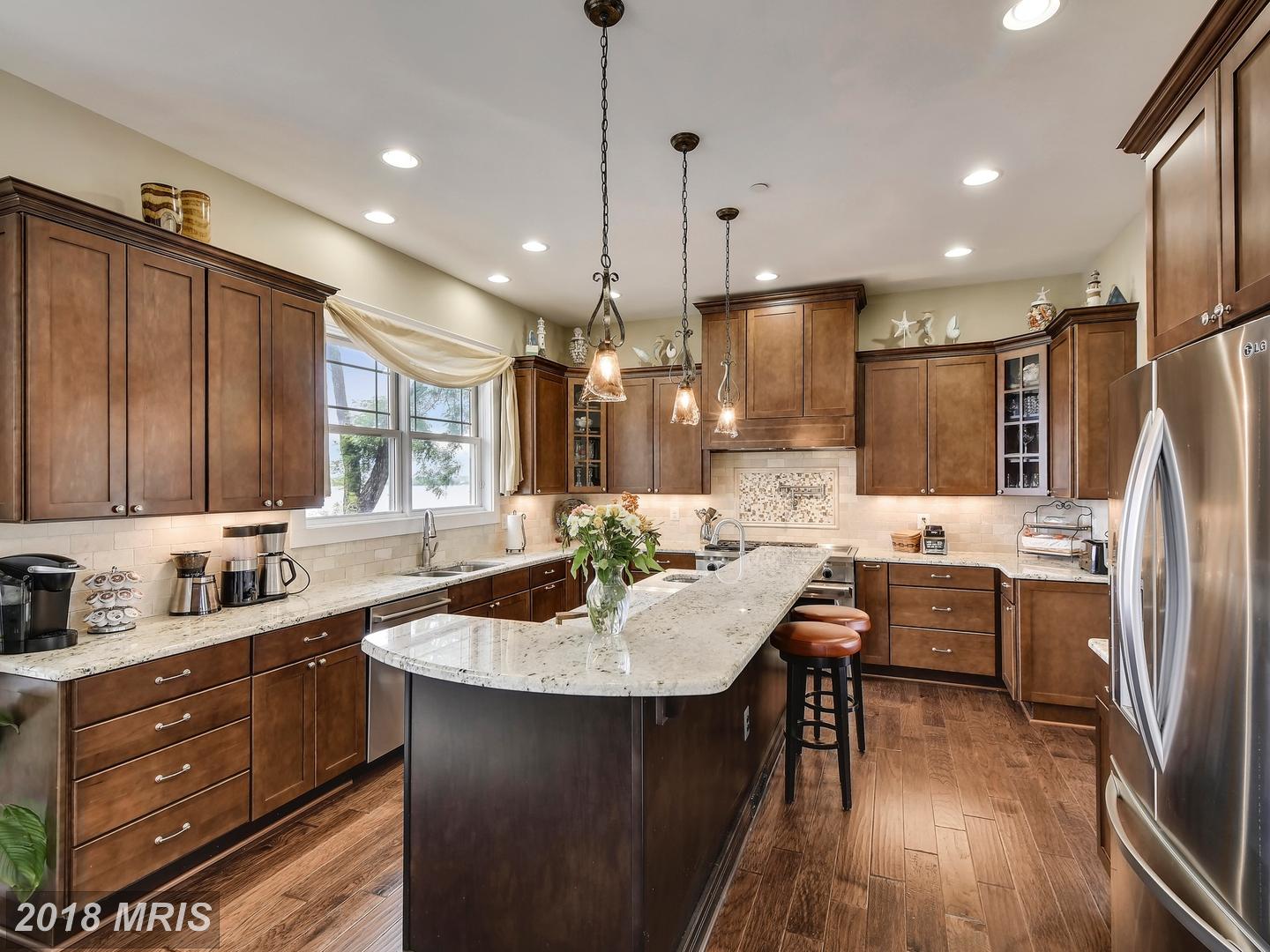 Whether you are in the process of purchasing a new home or thinking of renovating your current home, the kitchen is one of the rooms that will grab your attention. Kitchen trends seems to vary over time, but there are a few trends that seem to be popular right now. In today's post, I'm sharing the kitchen trends that you should keep in mind as you are buying or renovating your home.
Quartz Counters
Quartz? But, what about marble and the crowd favorite, granite? Well, granite and marble are still popular, but quartz counters are definitely growing in popularity at a faster rate. Quartz is low-maintenance because it does not need to be sealed and stains can be easily wiped away with a little soap and water. It's antimicrobial too, since it is nonporous, so nothing can penetrate the surface. Finally, you can get quartz in a variety of colors and styles with flecks, swirls, patterns and finishes. The sky is the limit!
Stainless Steel
It's no real surprise that stainless steel appliances are the most popular with buyers and sellers. This kitchen trend has been around for years and does not seem to be changing anytime soon. Of course, there are new trends with colored stainless, matte stainless and even retro versions. But, I think the classic silver stainless steel (maybe with a fingerprint-free coating) is going to be around for a long time. You can't go wrong!
Breakfast Bars & Islands
Over 64% of buyers saying that "big kitchen islands" are a must-have feature in their dream kitchen. Given that statistic, if you are buying a home, you are probably going to find that most homes will have a breakfast bar or island. And, if you are renovating, you should consider adding an island or bar to your kitchen. These islands have so many uses from providing more work space for cooking, to being the perfect spot for kids to do homework and have a snack.
Farmhouse Sink
Ten years ago, you probably would have never heard anyone looking for a kitchen with a big farmhouse sink. These days, and thanks to Joanna Gaines, farmhouse sinks are all the rage with home buyers. There has been a 40% growth over the last five years of the use of that word in home listings. Seriously, the farmhouse sink is a kitchen trend that is on the upswing.
Kitchen Extras
One last kitchen trend that seems to be prevalent right now is the idea of providing little kitchen extras that make the space more special to buyers. Wine fridge, double ovens, and coffee bar are all extras that entice buyers to fall in love with your kitchen. Think about adding a beverage area to your kitchen with a small wine fridge below and special storage for wine and wineglasses above. Creating special extras like this in your kitchen could make the difference to a home buyer and help you sell faster!
What kitchen trends do you think are popular right now? I'd love to hear what you have done to your kitchen or what you want in your new kitchen. If you are looking for a home with a special kitchen, please contact me to help you find the perfect home. Home is where the heart is…and the kitchen is the heart of the home!