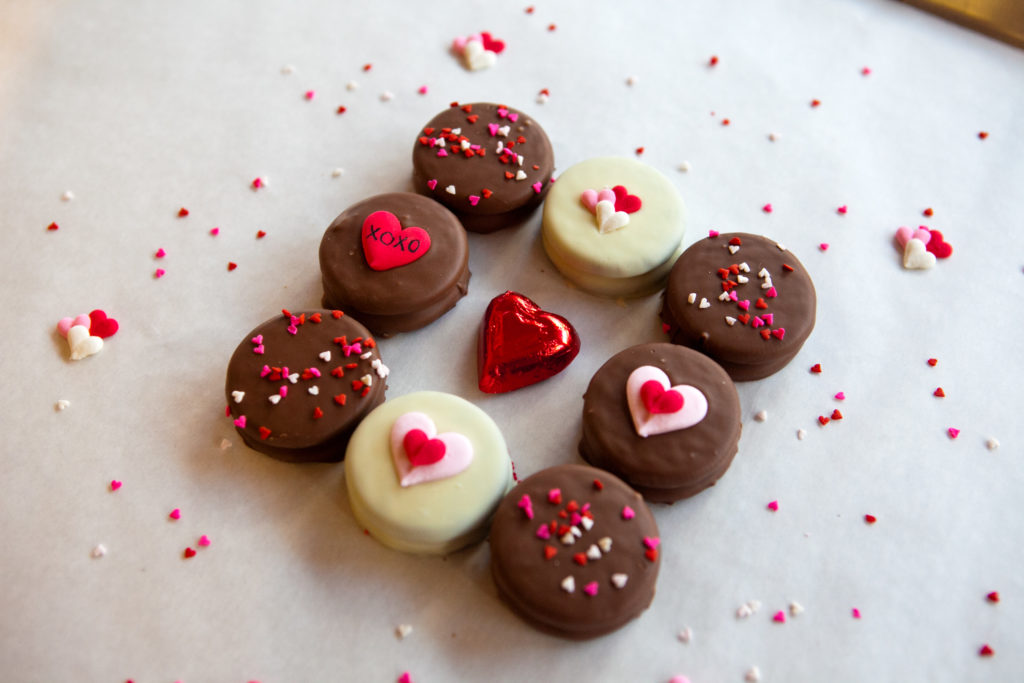 When you walk up and down the beautiful streets of downtown Annapolis, it's hard not to work up an appetite. Sometimes, a nice meal just doesn't do it for you – you need something sweet and, February is for sweets! Well, look no further than Kilwins Annapolis, a wonderful store located right on Main Street. To be honest, you won't need to look very hard to find it. In fact, your nose will probably notice it before anything else!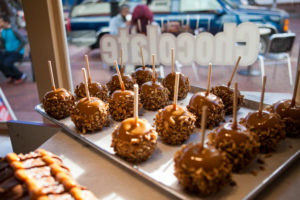 Kilwins has a wonderful array of hand-crafted fudges and caramels, original recipe ice cream, and delicious chocolates, all encapsulated in a welcoming, friendly atmosphere.  The shelves are always full of sumptuous items, and the staff are always offering samples of fudge or ice cream to try.  They also offer products for all kinds of seasons and holidays! In the summer, you might see the line for their homemade waffle cones stretching out the door, while in the winter, you may see Annapolitans and tourists alike cozying up with a warm cup of pure hot chocolate.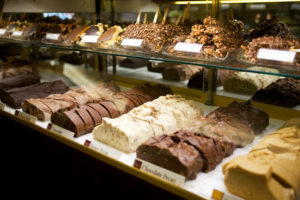 Jon Barone, the manager, relays his story: "When I graduated from college, I wasn't sure what my next step was.  I worked for Kilwins the previous summer, and even though I had been offered an assistant manager position after graduating, I wasn't sure if that was the path I wanted to take. Well, as time went on, I realized the significance and importance of what I was doing. See, I believe that our number one product—above any kind of confection—is enjoyment. When anyone walks through those front doors, I want them to be taken back to being a kid in a candy store. There's enough going on in everyday life that can be a burden, so I try to create an environment that's peaceful and joyful. Being in a chocolate store should be a fun experience."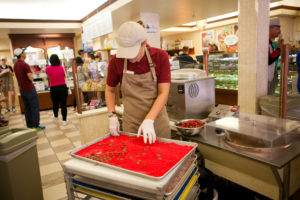 "And, that shouldn't be true for just the customers, either: it should also be true for employees.  Work has the potential to be draining and tedious. I want this store to be a place where employees can enjoy themselves and connect as part of a team. I also try to create a space where employees can learn and grow, whether that be their communications skills or their ability to influence and lead others. I recognize that most of my employees are not going to stick with Kilwins as long as I have, and that's okay.  My hope is that when they move on from here, that they are able to pursue their dreams and live more wholeheartedly."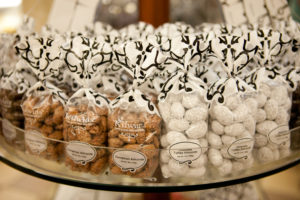 Kilwins is a great stop for any sweet need you may have, be it an ice cream cone at the end of a long day, or a Valentine's gift for a significant other. Whatever the reason may be, if you find yourself walking down Main Street, follow your nose to Kilwins, and you'll find that your day is a little bit brighter!
Jon is offering a gift to my clients! Contact me and I will provide you with a Buy One, Get One Free on homemade, delicious Waffle Cones! They come fresh and warm right off the irons, for the premium ice cream experience. I tell you, if you haven't had one of Kilwins waffle cones, you're missing out!