As many people get ready to live in a rental for part or all of the summer, it's natural to wonder, "Should I buy something there?"
A trifecta of factors led sales of second homes to outpace an already hot housing market in 2020. The ability to work from home increased demand from people who recognized the benefits of owning a home-away-from-home. Low mortgage rates and accelerating home values each contributed to the ability of buyers to afford to buy a second home with cash or a loan.
Second home sales rose 44% in July through September 2020 compared to that three-month period in 2019, according to the National Association of Realtors.
As with any home purchase, it's important to reflect on how you plan to use the space and your priorities before you start to look for property.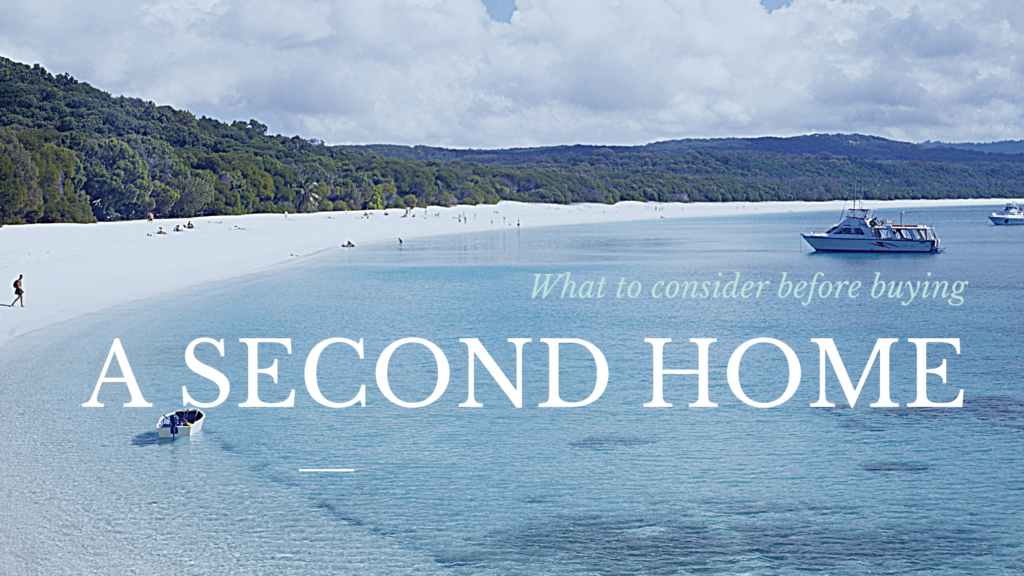 How often you'll be there. If you're looking for a hideaway for occasional weekends, the type of home you purchase could be far different from one you plan to live in for several months of the year. If you'd like to use the property year-round, make sure it's winterized and has air conditioning for the summer months.
Location in proximity to your primary home. The pandemic brought to the forefront the idea that you may want a second home that you can drive to rather than fly. If you plan to travel frequently between your homes, you'll likely want to keep your driving time minimal.
How you will use the home. If you plan to work in your second home, you must check on the internet service in the area. Some rural locations lack the bandwidth to accommodate robust use of the internet. In addition, you'll want to find or build a home with a dedicated place to work. If you want to invite friends and extended family, you'll need more bedrooms and entertaining space than you would if you plan to spend more time alone there.
Future plans for the property. If you're thinking ahead to retirement, you may want to consider a home with a first-floor primary suite. Alternatively, if you hope to sell the property for profit in the future, we can talk about popular home features in that housing market.
Amenities in the area. While the idea of heading to a remote cabin may sound ideal if you've been stuck in a busy city during the pandemic, remember to check out where you'll grocery shop, availability of health care facilities, and recreational options.
Maintenance, taxes and insurance needs. Don't forget to factor in the time or money you may need to spend on repairs and routine maintenance. You may want to hire someone to check on the house if you don't plan to be there for several months at a time. You'll need to pay property taxes and home insurance premiums, which will vary according to the type of home it is, the location and how often you use it.
If you're thinking about buying a second home this year, contact me for local market expertise or to get connected to a trusted professional elsewhere.