It's hard to miss the ongoing news coverage of today's mortgage rates. A year ago, we were marveling at the uber low rates that helped, in part, to drive a hot seller's market. Now rates have risen, and what does that mean for buyers and sellers?
I hopped on a Zoom with colleague and friend David Rossiello (NMLSR ID: 450664) of Prosperity Home Mortgage to break down what the landscape looks like now. Spoiler alert: it's a great time to buy and still an awesome time to sell!
David has been a resident of Anne Arundel County for nearly his entire life–going to Broadneck Elementary, Magothy River Middle School, and Broadneck High School. He graduated from Towson University and majored in Marketing and minored in Political Science. He currently resides in Severna Park with his wife, Caroline, and their three young children.
David currently serves as the Regional Market Manager for the Baltimore/Annapolis region with Prosperity Home Mortgage, LLC. With over 12+ years in the mortgage financing industry, David's knowledge of this ever-changing market gives him a competitive edge to provide quality service to all his clients.
David sends his mailing list videos that educate on mortgage rates in clear language with common sense advice. Be sure to join his contact list!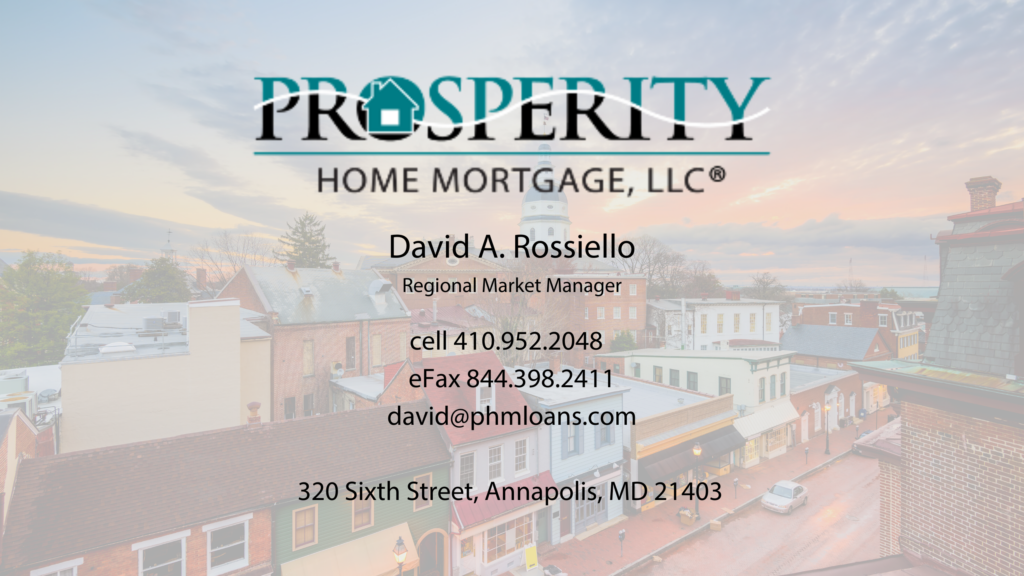 David's expansive network of Real Estate professionals, financial advisors, and CPA's provides each of his clients with the opportunity to be properly informed and engaged during the entire mortgage process, guiding them to the products/programs that uniquely fit their needs. His commitment to this business is to always provide the highest quality of informed mortgage financing consultations to each and every client–no matter what part of the home buying process they're on.
As a Regional Market Manager, David's ultimate goal is to create an extraordinary mortgage experience and become your trusted advisor that you will want to refer to friends & family time and time again.
Check out our conversation below.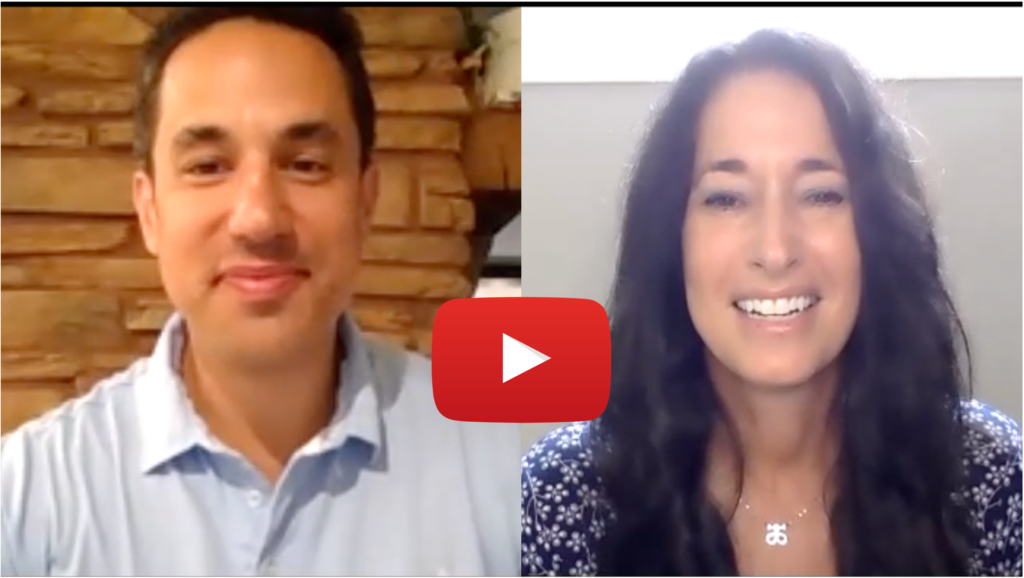 I love introducing you to members of my network. Together, we bring you home.