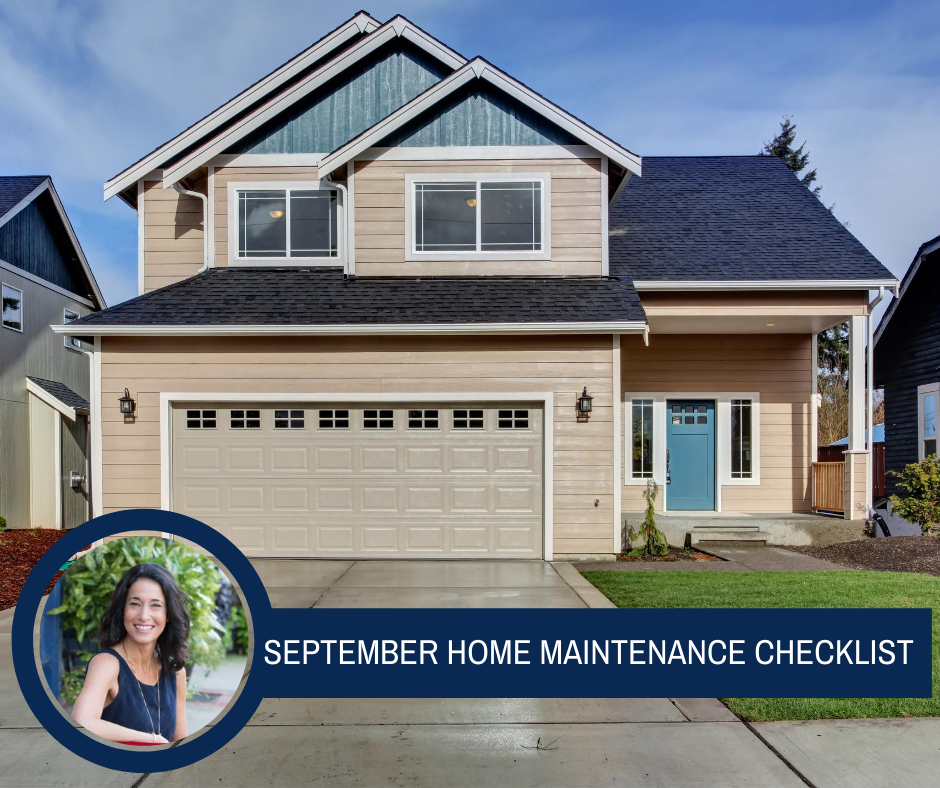 With summer's heat nearly behind us and the arrival of September's cooler air, it's the perfect month to get outdoors to tidy, repair or replace items on the outside of your home.  From organizing your garage to cleaning up your garden, here are some tips to help you get ready for the cooler months ahead.
Organize Garage
Over the summer, garages can be collection places for various items, leaving no room for the car.  Purge things you no longer need, then use walls and ceilings for storage to free-up valuable floor space.  You'll be glad you did when snow is in the forecast and you want to park the cars in the garage.
Add Weather Stripping
To increase your home's efficiency, install weather stripping on exterior doors. Use caulk around windows, as well as around where pipes or wires enter the house to prevent water and ice damage and keep heat from escaping.
Inspect Exterior Walls
If any paint is peeling or blistering, it could be a sign that the paint can no longer protect the home from water damage.  A new coat of paint will protect your home and prevent expensive future repairs.
Trim Trees near Chimney
Any tree limbs that are near the chimney should be trimmed at least ten feet back from the chimney to prevent fires and damage to both your chimney and roof.  Protect your chimney from leaves and animals by placing a screen on it.
Clean up Garden
After summer blooms fade, trim perennials and remove dead plants and weeds.  Add fall color by planting mums, Black Eyed Susan's or Ornamental Kale.  Plant bulbs and mulch your garden beds so you'll be prepared for spring.
Don't forget to take time this month to enjoy these last warm days, before its time for sweater weather and hot apple cider.
I hope you found some helpful tips in the September Home Maintenance Checklist. If you need a referral to a good contractor to help you with those projects that you just didn't get to this summer, please contact me