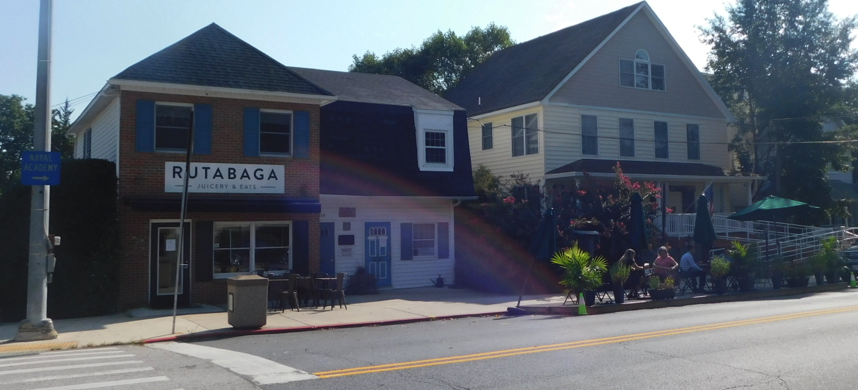 In Annapolis, there are many neighborhoods that provide a variety of amazing amenities, activities and water views. One of the most recognized is the West Annapolis area, which is located between Rowe Boulevard, Wardour and Weems Creek. Living in West Annapolis offers the convenience of great restaurants and unique shops.
Living in West Annapolis
West Annapolis offers single-family homes, as well as the Mariners Cove condo complex. To the locals, it is known as a residential neighborhood, complete with an elementary school for area students. Residents also have several restaurants, retail stores, professional services, and a grocery store, conveniently located within walking distance.
Living in Wardour
The adjacent neighborhood of Wardour is located just behind West Annapolis. Wardour is bordered by the U.S. Naval Academy and the Severn River. This picturesque community features waterfront homes, mature trees, and winding roads leading to a community beach.
Enjoying the Food
First, local foodies can start the day with a cup of coffee at Bean Rush Cafe, a smoothie at Rutabaga, or a muffin at Great Harvest Bread Co. And, there are plenty of international options for lunch or dinner, from European cuisine at Flamant, to Chinese food at Canton Restaurant, to Mexican at the Mexican Cafe. Plus, there's Evelyn's, which is one of my favorites for brunch on the weekend! (Also, you might have the opportunity to dine outside at one of the "parklets" temporarily installed along Annapolis Street.)
A Unique Mix
In addition, you'll find a unique mix of art, shops, and professional services conveniently located for the residents of West Annapolis and beyond.
So, if this Annapolis neighborhood sounds like the perfect place for you, please contact me. I would love to help you find a home, and a community, that is ideal for you and your Annapolis lifestyle!