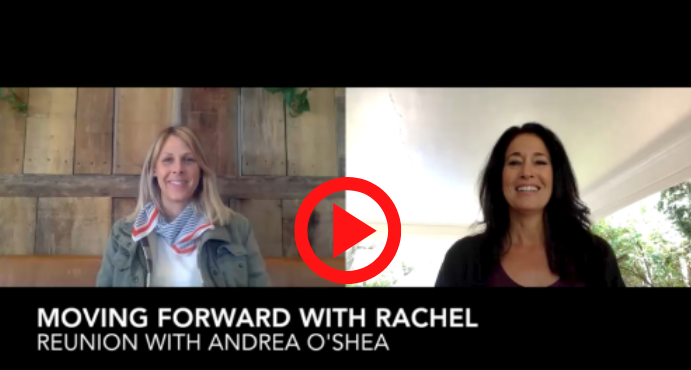 CLICK HERE to watch now!
Hi, everyone! It's Rachel Frentsos with the Annapolis Fine Homes office of Long & Foster. I hope this video finds you healthy and well! This is a Moving Forward with Rachel reunion. Today, I have Andrea O'Shea from Great Frogs Winery. Thank you for joining me again!
Andrea: Happily!
Rachel: It's so good seeing you! Too bad, we can't be in person, but I'm so glad you agreed to chat with me on Zoom. I'm actually standing outside to get good reception and the house was really noisy! So, thank you for being flexible.
Andrea: No problem!
Rachel: For the people who didn't tune in last time, can you talk a little bit about your winery and then the things you're doing differently now during these times?
Great Frogs Winery in Annapolis
Andrea: My husband and I own Great Frogs Winery in Annapolis. We are a 27-acre vineyard. We have a second vineyard on the Eastern Shore. We are producing about 4,000 cases a year. We have a lot of local customers, but we ship across the country. Under normal circumstances, we're open for tastings.
We grow mainly cabernet sauvignon, cabernet franc, merlot, syrah. We like to do red blends, particularly. We also make some white and rose. That's the main just of us, I guess.
Rachel: I went for a tasting a few months ago now, but you completely remodeled the tasting room. It's beautiful!
Andrea: Yes! So, we moved our bar to a different location and we situated things differently. We finished our production building in October. If people haven't been here recently, there's a lot of new things to see. It's an exciting time at Great Frogs!
Rachel: And, your location is absolutely stunning! Once everyone can move about, I definitely recommend you get over there and check out Great Frogs!
For those people who still want to get wine, which I'm sure is a lot of people during this time, what do we do now?
Home Tasting Experience
Andrea: Right on our web site we have a shop. You can get on there and purchase. Right now we have a tasting experience for home. So, that's a four bottle set that comes with tasting glasses, and a wine opener, and tasting notes.
Rachel: That sounds like fun!
Andrea: We've had a lot of people that have done that. They'll have friends that will get the same pack and they'll do a conference call or a Zoom meeting and they'll drink their wine together and talk about it.
Rachel: I have lots of friends that want to do a Zoom happy hour now. Just to see each other's faces. You also have a wine club. Can you tell us a little bit more about that?
Great Frogs Quarterly Wine Club
Andrea: Wine Club is 4-bottles, 6-bottles, or 12-bottles every quarter. Our spring quarter is starting next week (April). Then we'll have the summer quarter and the fall quarter.
Rachel: If someone is not registered now for the club, can they go online now and join?
Andrea: Yes, they can go right on our web site. Just click the club page. Then you can just fill out your information. There isn't a monthly charge or a membership fee. It's just a commitment to get four quarters of wine and you get a discount on the wine that you purchase. If you want to buy more wine than that, then you'll still get a discount.
Rachel: Great! That sounds good!
Andrea: Plus, you get complimentary tasting. We traditionally have some kind of a party or event that Club Members Only can come to. So, we try to make it fun!
Rachel: When we get back out there, hopefully by the summer I'm assuming, you'll have some great events.
Andrea: We're hoping that by the July allocation, we'll be able to have some parties!
Rachel: Sounds good!
Andrea: Fingers crossed!
Rachel: Anything else you want to tell us before we go?
Andrea: The main thing for us is that we're adjusting, and we're pleasantly surprised by the community. Every night when we're out walking in the vineyard, we have neighbors stop and they're either drinking wine as they're walking. Or, they're stopping to tell us that they're out of wine.
We love being right here for everybody! And, we're happy to send something and to be able to support the community in that way.

~ Andrea O'Shea
And, our operations haven't really changed. Our farm crew is still here. We're still operating. It's in the middle of the growing season now, so we appreciate it when people are supporting us as well.
Rachel: We appreciate you, too! Hopefully, we'll see you this summer. Cheers to you! Continued health and wellness. Talk to you soon!
Andrea: Sounds good! Thank you!
Rachel: Thank you! Bye!