Maybe you're redecorating, interested in keeping up with the latest styles, or bored from quarantining and need to spice up your place. No matter the reason, here are a few trendy tips to keep in mind when decorating your home with pillows.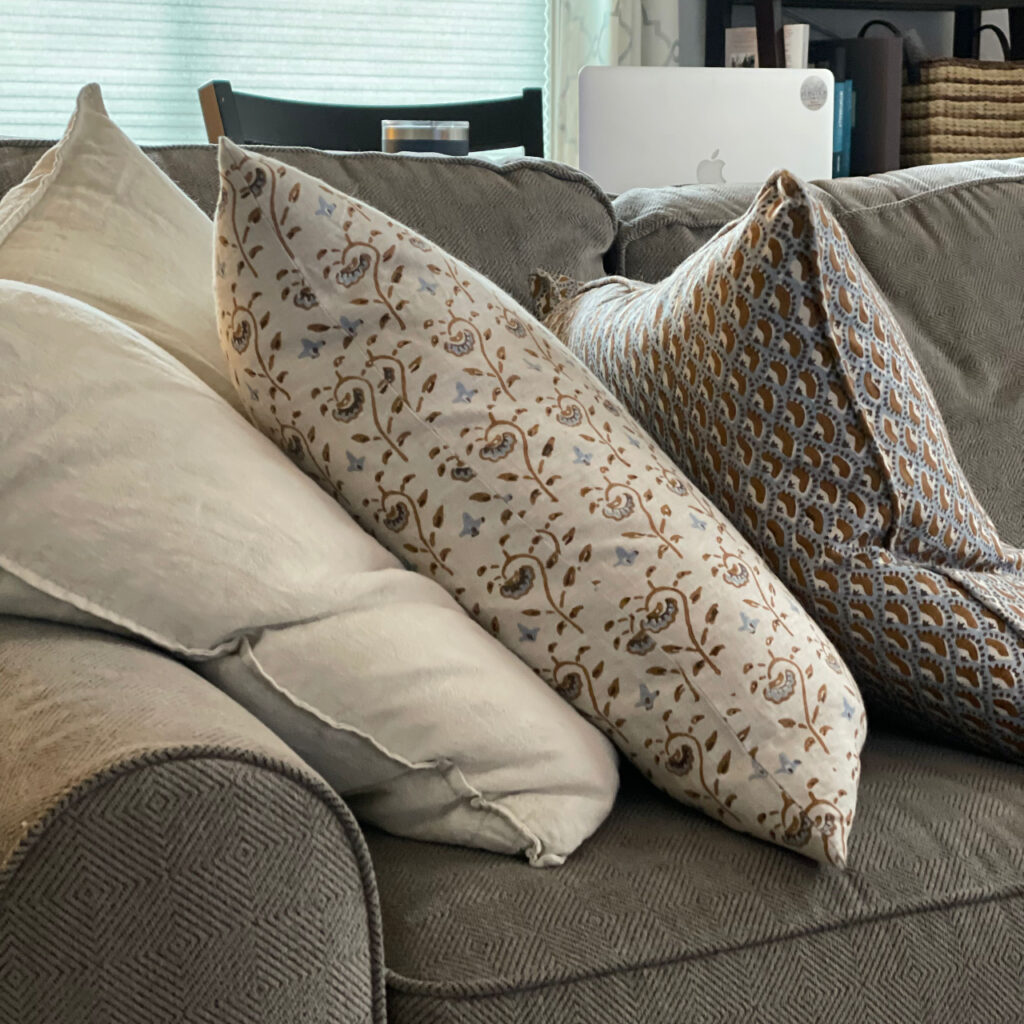 Be odd – with the number of pillows that is. Having three pillows on a sofa or five on a bed provides some artful balance to any room.
Mix shapes & sizes – say farewell to the traditional square pillow and hello to round throw pillows, lumbar pillows, and funky embroidered pillows. Use this as an opportunity to showcase your personality with a little je ne sais quoi.
Blend styles and bring a modern twist to traditional designs. Think classic pieces (such as scalloped-edge pillows and chinoiserie print) with more contemporary pieces (like a straight-edged, bold-colored pillow).
Pillows are one of the easiest ways to update the look of any room. Try Etsy for artisan, handmade options or your favorite retailer.