There can be a lot of misinformation around about mortgages. Below are five myths borrowers often hear.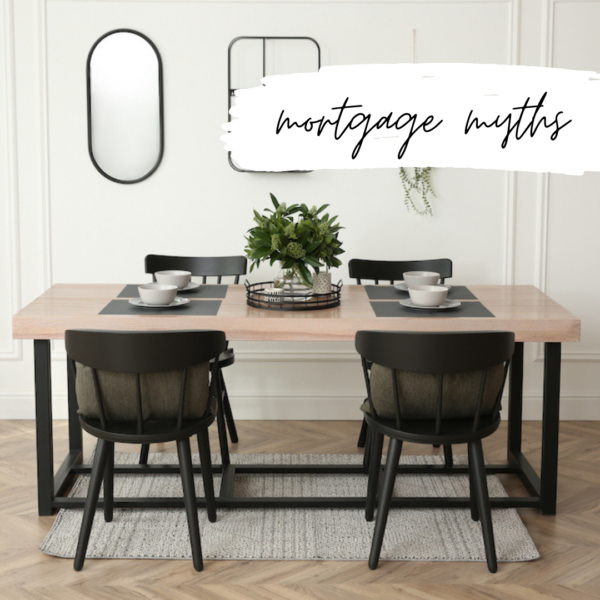 1. You need to save 20% of a home's listing price for a down payment. In reality, this percentage will vary — work with your lender to find out a more accurate estimate!
2. You don't need to get pre-approved until the sale is in process. Big no! Get pre-approved as soon as you start looking for homes to streamline the process and to demonstrate you're an eager buyer.
3. You can't pay off your mortgage early. Though some loans may require a prepayment penalty (where you would pay a fee to pay off your mortgage early) – this is much less commonly seen now, and in fact, are illegal for certain loan types.
4. You must have perfect credit. There's no doubt credit plays a significant role in qualifying for a mortgage, but there are still options for people who have low credit scores.
5. Having debt ruins your chances at getting a mortgage loan. Like credit scores, your debt-to-income ratio is important, but definitely not the only factor.
You shouldn't hold back from speaking to a lender or mortgage broker about your specific situation. Make sure you're armed with the right information for your needs.