The kitchen – a room that's often considered the heart of the home – has changed a lot since Wes Foster and Hank Long started a real estate company in 1968.
Maybe 'Brady Bunch' isn't a term you'd use to describe your dream home today, but in the late 1960s, the kitchen where the Brady family prepared meals was a chef's paradise: plenty of brown, flat-front wood cabinetry, avocado-colored appliances, and burnt-orange laminate counter tops for miles. The space also featured a generous island, indoor grill and double oven.
The wood cabinets and earth tones popular at the time were a departure from the previous era's steel cabinets and pastel colors, said Elle H-Millard, industry relations manager at the National Kitchen and Bath Association.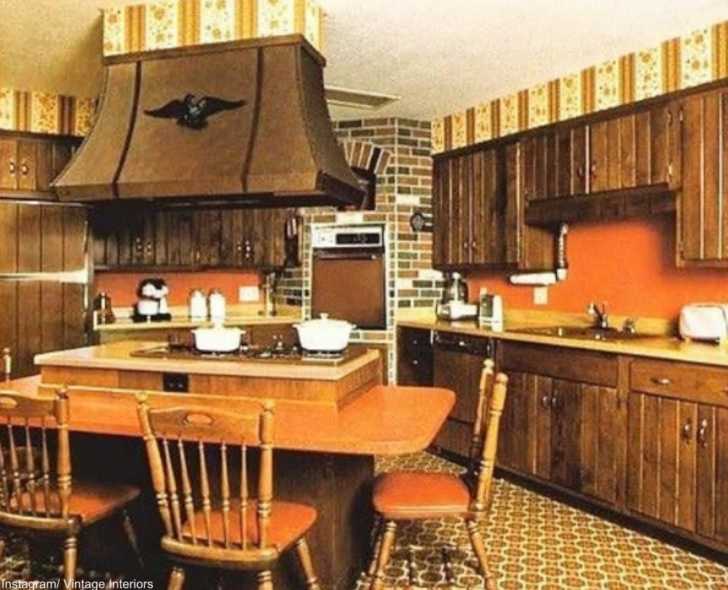 Laminates, avocado green, harvest gold and coppery brown prevailed through the 1970s, and kitchens began to open up as food prep and dining became more casual. Many families now had two working parents, and the kitchen became a place where everyone could gather at the end of a busy day.
The 1980s and 1990s brought a suburban building boom, and kitchens further expanded to become entertainment spaces for families and guests. Homes got bigger in general, growing to an average of 2,028 square feet in 1999 from 1,595 square feet in 1980, according to the U.S. Census Bureau. The U-shaped kitchen also rose to prominence. Gone were the woodsy color schemes of the 70s.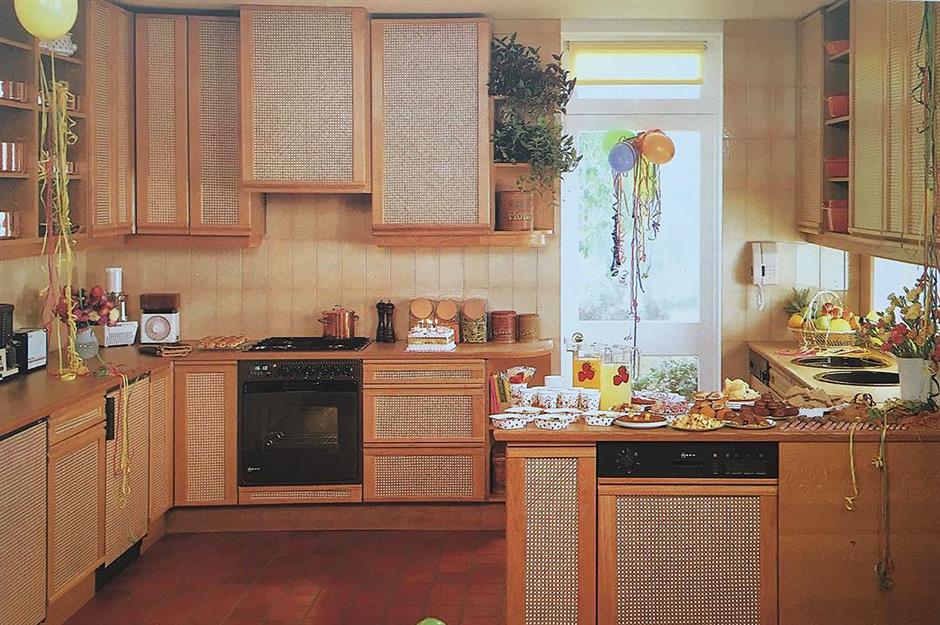 "The 80s brought in kitsch style, which infused gold tones, floral patterns and combinations of mauve and teal with black, white or ivory appliances," H-Millard said. "As we entered the 90s, the charming country kitchen became popular, with brass hardware. We also saw an emergence of the Tuscan style and islands, which would take us up to the 2000s."
Over the past two decades, the trend of open-concept living has blossomed, "where the kitchen is open to the living and dining room, making the space feel larger," H-Millard said.
Homeowners and buyers aren't just looking for kitchens to reflect a current aesthetic, they're also investing in technology that Mike and Carol Brady couldn't have imagined, such as refrigerators that keep inventory and suggest healthy recipes, and WIFI-connected ovens the homeowner can switch on from an app. Charging stations for connected devices are popular, too.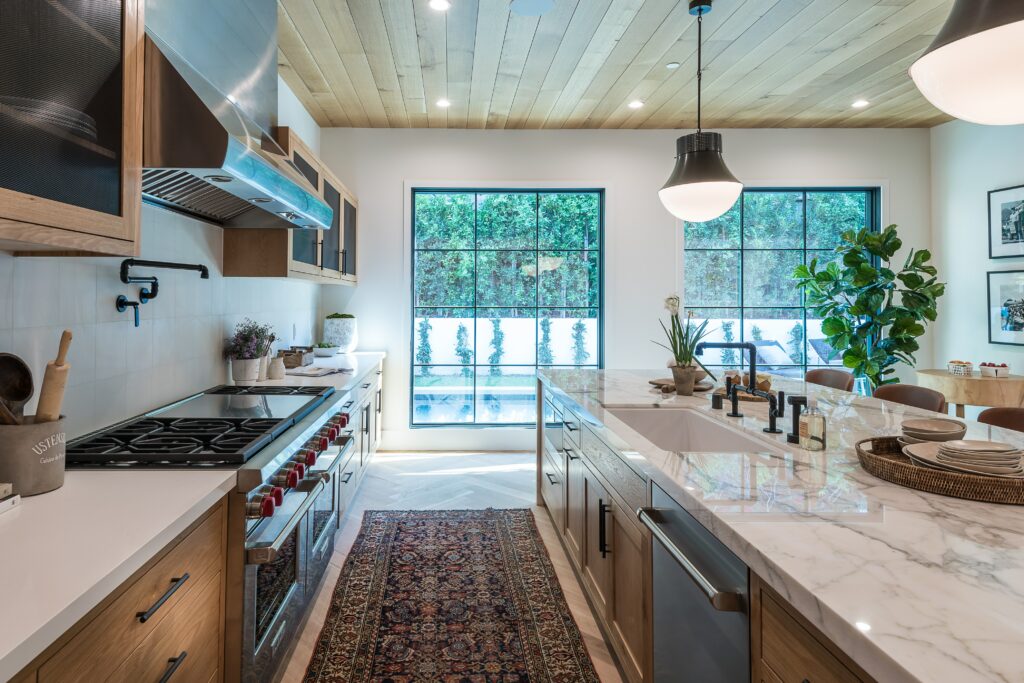 One trend H-Millard says she sees emerging is the sink as more of a feature and focal point. Designers are putting more care into creating layouts that involve the sink as a hub for prep, cooking, serving, entertaining and clean-up.
Thinking of updating your kitchen – or going all out for a retro look? I'm here to help with suggestions on how best to get a return on your investment while getting the kitchen you love.