Competition in some areas has heated up for homes with swimming pools, where homeowners can enjoy the outdoors without having to worry so much about social distancing.
Impact on Home Value
Ron Clarke, Long & Foster Real Estate's senior vice president in New Jersey, Pennsylvania, and Delaware, estimates that demand for homes with these features in his area has risen by 30% compared to 2019. "The desire for a personal oasis has increased dramatically in every community and price range we serve," Clarke says.
Additionally, many buyers are looking for homes that provide a nearby place to relax, where they can work from home and still enjoy being outdoors – preferably poolside.
Generally, an in-ground pool adds to a home's value if most of the surrounding homes have pools. If it doubles as a vacation rental, having a pool helps market the home to holiday seekers who might want to take a dip after a day boating or at the beach.
In other neighborhoods, swimming pools can hurt a home's resale prospects, because some buyers don't want the safety liability or upkeep costs. If you're thinking of adding a pool, talk with me about how your home's value might be affected in your specific neighborhood.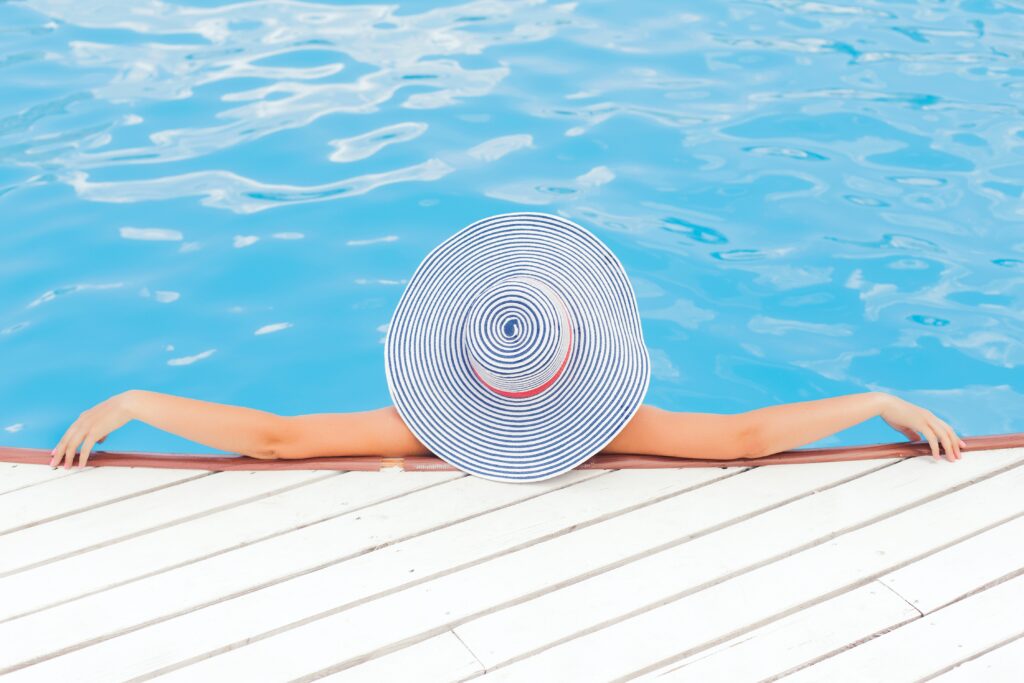 Less-Permanent Solutions
More homeowners are also adding temporary backyard oases.  Last summer above-ground pools became all the rage, with retailers selling out and orders backlogged.
Other popular options include quick-set temporary models, or even inflatable ones. The Association of Pool and Spa Professionals has a free booklet that covers safety and upkeep of on-ground pools. If you've purchased a blow-up pool, the American Red Cross recommends draining it when it's not in use, and flipping it over to keep it empty until you're ready to use it again. In our area, this also helps keep mosquitoes at bay.
Insurance Considerations
Any pool would be what the insurance industry calls an "attractive nuisance," one that would increase the chances of an accidental drowning on your property.
The Insurance Information Institute recommends increasing your homeowners liability policy to at least $300,000 to $500,000 or higher if your home has a pool. A separate umbrella insurance policy is also advised, for additional liability protection.
No matter what kind of water feature factors into your warm-weather plans, be sure to stay safe and follow recommended safety precautions. And if you find yourself dreaming of a home with your own backyard paradise, get in touch for guidance specific to our area.