Though there's a lot of focus on giving tips towards homeowners on real estate pages, there are also some tips to give to neighbors of new homeowners.
Truth is, moving into a neighborhood is hard. Wondering if your neighbors will like you or if you'll fit into the community? It can be tough.
Here are some tiny acts of kindness to show to new homeowners if you're a neighbor: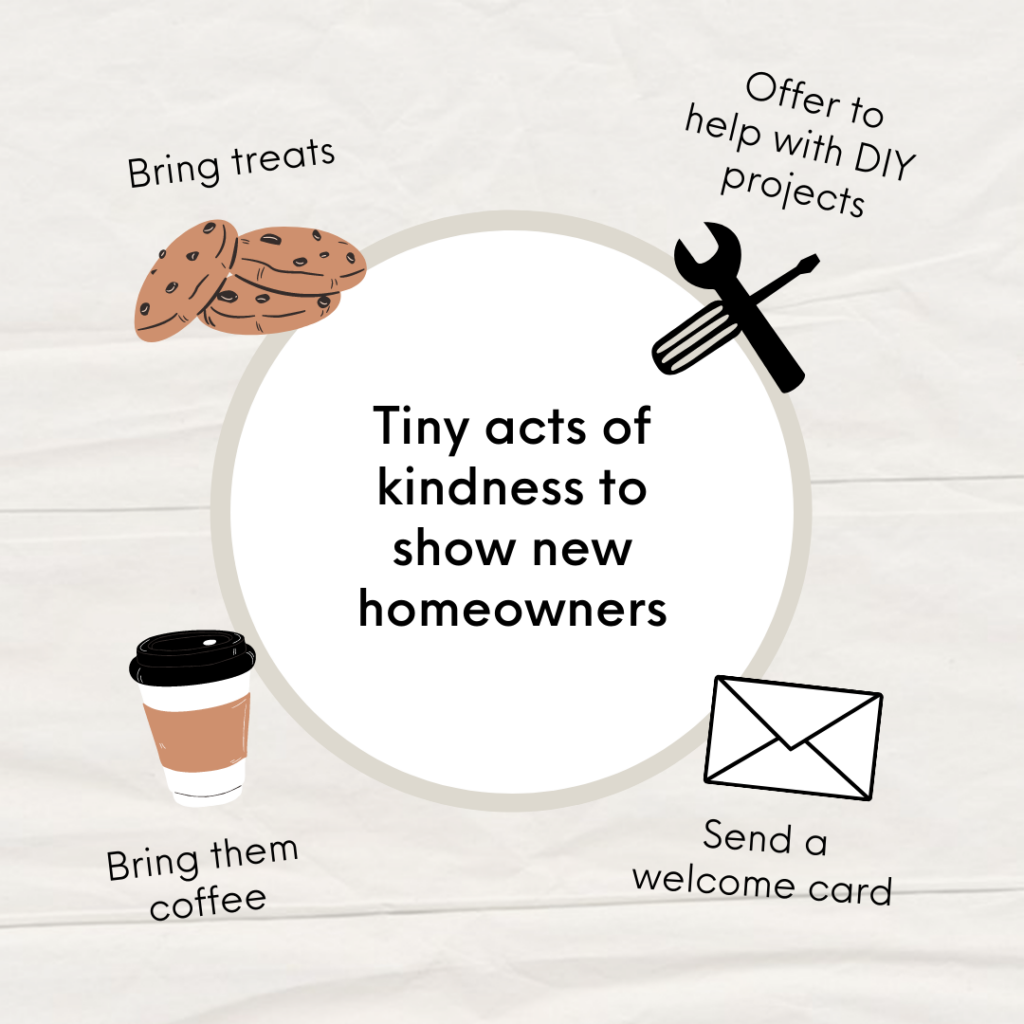 Bring over some homemade treats. A nice basket is a great touch.
Buy them some coffee – and introduce them to your favorite barista!
Offer to help with DIY projects or point out the best hardware store in town.
Send a welcome card to let them know they're a part of the community.
Little gifts really go a long way in fostering community and a neighborly vibe. Give it a try the next time you get new neighbors.