Of course you know there are different types of home loans. It's important to know your options so you can find a mortgage loan that fits your lifestyle and requirements. I thought it would be good to go over the different types.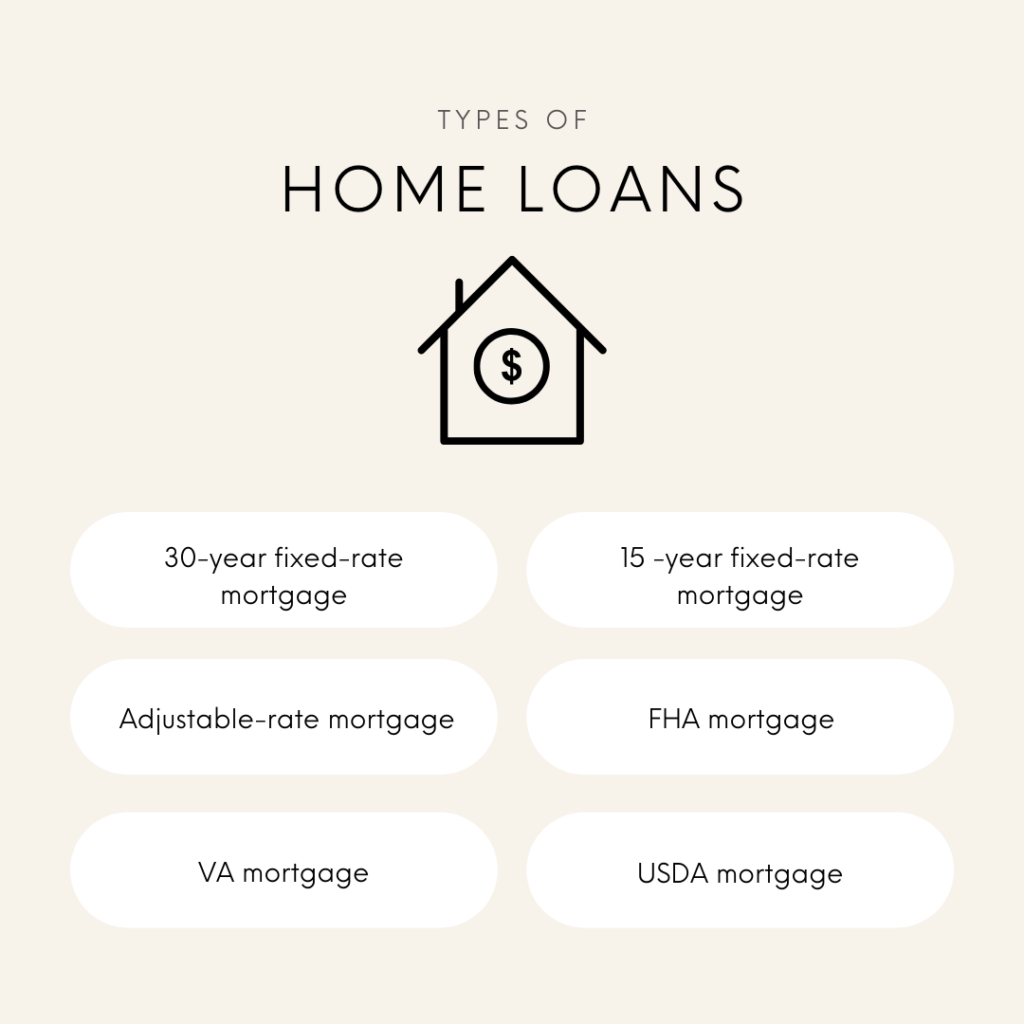 30-year fixed-rate mortgage – this is the most common and traditional one that lasts for 30 years with a fixed interest rate and monthly payments.
Adjustable-rate mortgage – the interest rate on this mortgage periodically adjusts based on an index reflecting the cost to the lender of borrowing on the credit markets.
VA mortgage – this is a type of military loan that mortgage lenders issue to qualified veterans, active service members, and spouses. They're backed by the Department of Veterans Affairs (VA).
15-year-fixed-rate mortgage – similar to the 30-year, a 15-year is a home loan that requires monthly payments and has a fixed interest rate.
FHA mortgage – a US Federal Housing Administration mortgage that's insurance-backed and provided by an FHA-approved lender. This mortgage insurance protects lenders against losses.
USDA mortgage – a USDA loan program, also known as the USDA Rural Development Guaranteed Housing Loan Program. It's a mortgage loan offered to rural property owners by the USDA (United States Department of Agriculture).
Questions? Let me put you in touch with some of the best mortgage minds in the business! Call today.