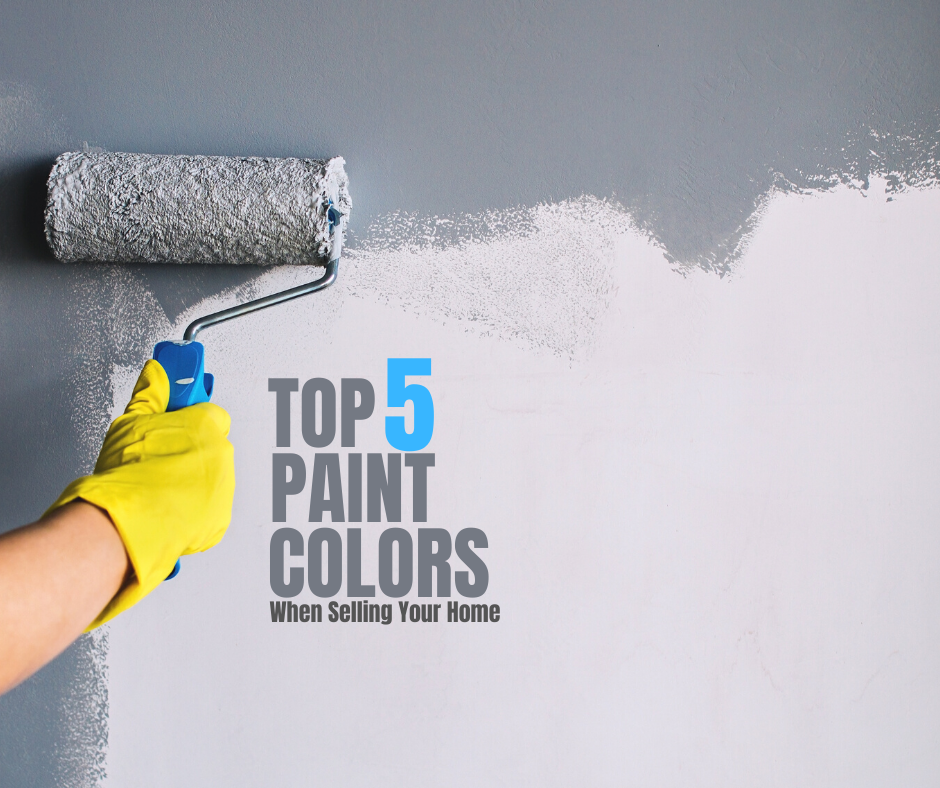 Paint is probably the easiest and most economical change you can make to your house when it is on the market. A fresh coat of paint can instantly change the feel of your space. When you're selling your home, you want to make the space neutral to appeal to a wider variety of buyers.
Gray has been popular for a couple of years. In 2020, it is still popular, but in much lighter shades than before. Gray is a great color to use when a house is on the market. It creates a warm and sophisticated feeling. With the trend going towards lighter colors, white and light creams are becoming more popular.
Here are the top 5 colors to use when putting your house on the market:

Pale Oak
Pale Oak from Benjamin Moore is becoming a favorite color among sellers and home owners alike. It has enough warmth in the gray family to keep it from looking cold and sterile. This color is versatile. Depending on the room and the lighting, this color can take on different aspects. And, it coordinates really well with almost all colors and finishes.

Metropolitan
Metropolitan has the distinction of being the Benjamin Moore Color of the Year in 2019. This gray has a calming and neutral feeling that works well as a backdrop with any color. It is a trendy gray with cool undertones that is decidedly more subdued.
"Comforting, composed and effortlessly sophisticated, Metropolitan AF-690 exudes beauty and balance," said Ellen O'Neill, the Director of Strategic Design Intelligence at Benjamin Moore. "It's a color in the neutral spectrum that references a contemplative state of mind and design. Not arresting nor aggressive, this understated yet glamorous gray creates a soothing, impactful common ground."

Silverpointe
Silverpointe, a classic gray by Sherwin Williams, is stunning. This light color has taupe undertones that add warmth to this cool gray. This versatile color goes with virtually any color scheme and flooring color.

Revere Pewter
Benjamin Moore's most popular color is Revere Pewter! On the color fan, Revere Pewter sits in the middle between light and medium, but it leans more towards the light side. It is considered "greige" – a mix between gray and beige. Although it won't look yellow or beige on your walls, it is warmer than traditional gray colors.
"We use this in 90 percent of our flips – for every room. It makes furniture look great, and buyers love it." said Christina El Moussa of HGTV's Flip or Flop.

Pure White
Finding the right white is always tricky! Pure White from Sherwin Williams works well with any color palette. It should be your go-to for walls, trim or cabinetry. This white has a touch of gray that keeps it from feeling too stark and washing out your space.
By Deborah Goode with A Goode Start Decorating & Home Staging
Decorating and Home Staging Advice — dedicated to helping people explore options when they're selling and decorating their homes. Get a Goode Start on Selling Your Home!