New homebuyers often tell their agents that they are looking for their "starter home."
Several factors go into this approach. These are typically younger buyers, often without children. They may be looking for a maintenance-free home, like a condo, or they might assume that starter homes are more budget-friendly. There are plenty of good reasons to buy a home with the assumption that it's only for a few years, but it's usually wise to consider the fact that it might be for much longer.
As 2020 demonstrated so clearly, things can change without warning. Homebuyers choosing a small condo with the intention of living in it for only a few years might later find themselves trying to carve out space for children due to employment challenges or market changes. The good news is that many times— once you add in association fees, taxes, and other costs—an older home that needs updating could be just as economical as a brand-new condo with all the latest design features.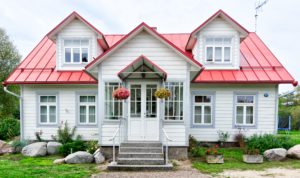 When buying your first home, it's important to consider how you would manage if you needed to stay longer than expected. An older home might offer a yard where you could expand, or extra rooms that can become bedrooms. These options can give you flexibility as your lifestyle changes over the years. If you buy your first home with the future in mind, you can protect yourself from the unexpected income changes, real estate price booms, or any other outside influence. Don't discount the older fixer-upper simply because you plan to move in a few years—plans change, and giving this some prior thought can help you adjust more painlessly in the future.
Buy the home you can afford and that is most likely to allow you to grow, no matter how long you stay.