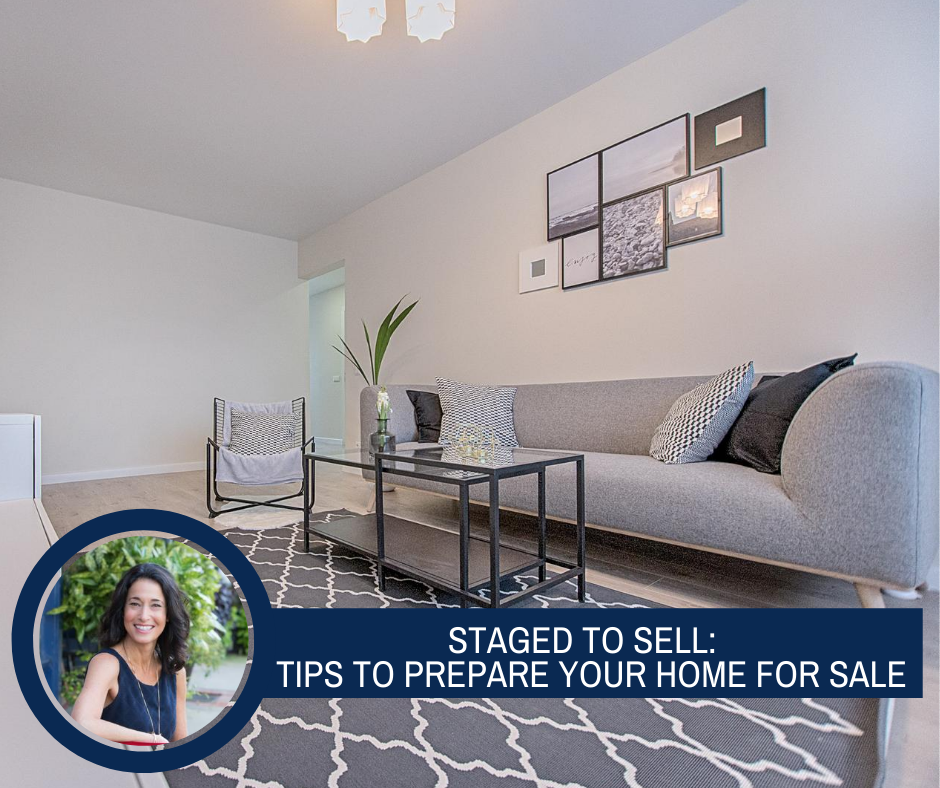 In today's competitive real estate landscape, it's crucial to make a lasting impression. When working with sellers, I recommend decluttering and depersonalizing as much as possible before listing the home for sale. With more buyers viewing homes online and taking virtual tours before deciding whether or not to visit in person, staging is even more important than ever to help the home stand out in the listing photos and videos. That's why I wanted to share these great tips from Natalie Jones at A Goode Start Decorating & Home Staging.
Decluttering and staging your home can help it stand out from others in your area. By keeping your home neutral and depersonalized, you'll help buyers picture themselves living in the space. These simple, budget-friendly tips will help decrease the amount of time your home spends on the market.
Savvy Sellers
Savvy sellers will sometimes attend a few open houses in their local market. In doing so, you can see first-hand how other sellers in your area are approaching home staging. You'll also get a better idea of the neutral paint colors other sellers are using, or whether local buyers are okay with an occasional accent wall.
Touring local homes might also give you some ideas about how to declutter and depersonalize your own home. Look at a few homes that are roughly the same size and layout as yours. Take note of how the sellers arrange furniture or hide clutter in each room. Jot down ideas for how this might work in your home, too.
Decluttering
After doing the proper reconnaissance by touring local homes, you're ready to start prepping your home to sell. Because home repairs can eat up your time and money, it's essential to keep decluttering and staging as easy and affordable as possible. Reducing clutter makes your home more presentable to buyers. Having less stuff also eases your packing and moving process.
One of the most stress-free approaches is to move the extra clutter into a local storage space. Storage spaces are affordable and convenient. Before renting a monthly space, downsize your belongings as much as possible. Toss or donate any non-essential items.
Professional home organizers recommend sorting your belongings into three piles. Have a pile for items you'll keep, throw away, or donate. In addition, you can make a fourth pile for any items that you'd like to sell at a yard sale to make some extra money!
You should also consider the size of your new home when downsizing or decluttering. The size of your new space will determine how many belongings you can realistically keep. If your current furniture will be too cramped in the smaller dimensions of your new living room, for instance, it might be time to sell those pieces and replace them with more practical ones.
Staging
Staging gets your home ready to impress. A properly staged home will look more appealing to sellers, whether they're looking at photos online or are touring the rooms in person.
Studies show that it is absolutely crucial to depersonalize your space. It will be difficult for potential buyers to imagine themselves living in a house cluttered with family photos, personal decorations, and collectibles. Send these items to a storage space or find a spot to hide them from view during a showing.
Before putting your home on the market, give the walls a fresh coat of paint. If any of your walls, cabinets, or countertops are a vibrant color, consider painting them to a neutral shade.
Getting your house ready for showings doesn't have to be difficult or expensive. Decluttering and depersonalization are all it takes to make a positive first impression.
In today's competitive real estate landscape, it's so important to showcase your home and make it appeal to potential buyers. If you've been thinking about selling, please contact me. As your trusted real estate advisor, I would be happy to talk with you about how to best sell your home in this market.

Written By Natalie Jones: Reprinted with Permission from A Goode Start Decorating & Home Staging