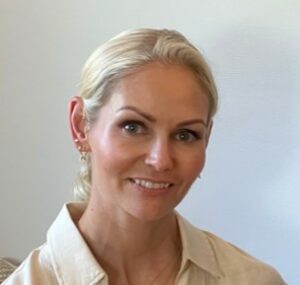 I felt instantly relaxed just hearing about the spa facials offered by esthetician Hanne Powers (pictured above), who helms the skincare service Pretty Please of Annapolis.
Hanne, a Denmark native, began her skincare career after receiving successful treatments from another esthetician, which motivated her to complete training and dedicate herself to helping others achieve beautiful skin. Says Hanne, "I thought, if I can just help people like someone helped me, it would be amazing."
After completing school, she opened her first salon in Copenhagen before meeting her husband and bringing her amazing services to the United States.
Hanne believes in a personalized approach to facials and skin therapies that begins with a thorough analysis and customized product recommendations. Her number one tip? Defeat the yin/yang of Maryland's cold, dry winters and hot, humid summers by indulging in a facial at every season change.
Click below to watch our entire conversation and don't forget to book your appointment!