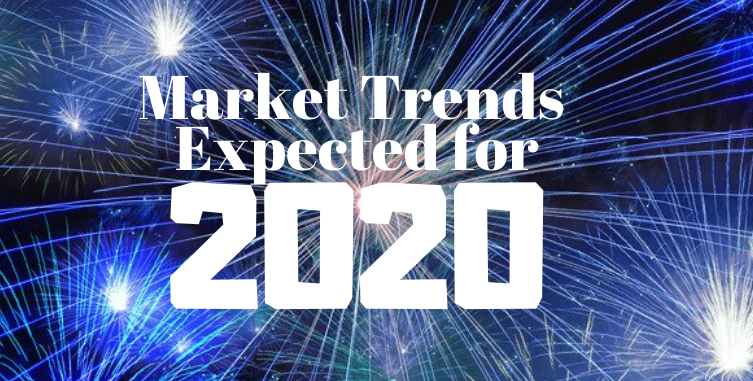 If you're thinking of buying or selling a home next year, you're likely wondering what's expected to happen in the housing market. Here are a few trends that my team at Long & Foster Real Estate expects to impact the market in 2020.
Resolution of uncertainty in the world economy could affect interest rates.
Interest rates have been at historic lows the past few years largely due to investors flocking to US treasuries. So, rates are likely to remain low next year. However, should more stability in the world economy evolve via resolutions of the trade disputes and/or Brexit, mortgage rates may rise in response as money is moved out of the bond market.
Consumer confidence will remain strong.
Consumer confidence is one of the most important leading indicators for the housing market since it requires optimism to make a long-term commitment to a house.
Inventory issues will continue to affect buyers looking for low- to mid-priced homes.
The lack of listings has been severe for mid- and lower-priced homes, where demand outpaces supply, while the luxury market has plenty of inventory to meet demand.
New construction, especially of starter homes, may slow. While
While demand remains for new homes, the cost of land and materials, the shortage of skilled labor and overall regulatory environment are making it expensive to build.
Price appreciation will remain healthy.
A modest rise of about 2% to 6% is expected in 2020, which is a solid gain—but not an indication of a bubble.
Home sales will be brisk, particularly for low- to mid-priced homes.
The number of home sales should continue strong in 2020. It'll remain a seller's market for mid- to low-priced homes, while buyers will have more options in the mid- to upper-price ranges.
If you have questions about how these market trends for 2020 may affect you, contact me. I'm here to help you with all your buying and selling needs.