If you're planning to sell your home, you're busy decluttering, organizing, and updating the inside to make it picture perfect. But buyers first see the front of the house so you'll want to make a good first impression there, too. A front yard that is neatly landscaped and welcoming will attract more people who'll want to see the inside.
Curb appeal is important to 98 percent of buyers when choosing their home, according to a National Association of Realtors Remodeling Impact Report.  A large part of giving a home an inviting look involves landscaping. The study showed that a landscape upgrade would return 100 percent of the investment.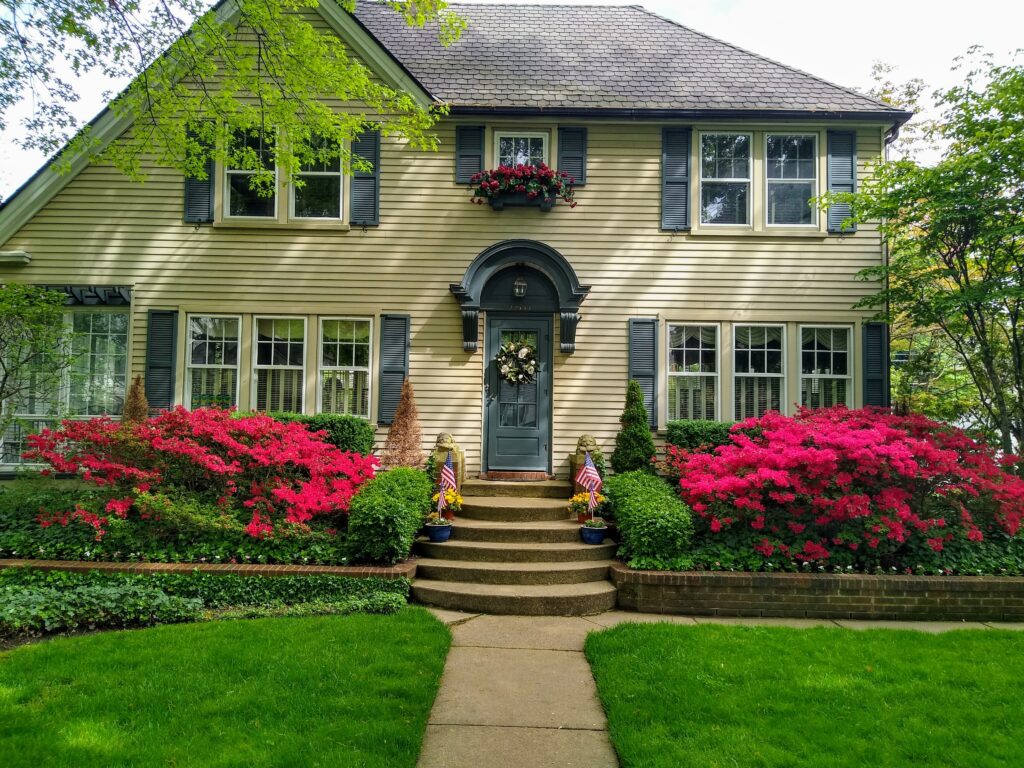 Here are four things to consider when landscaping.
Plan ahead: Start working on your landscaping now if you're thinking of selling within six months. Remove all yard debris including dead branches, shrubs and weeds. Seed and fertilize your lawn to give it plenty of time to grow and look its best. Replace trees and shrubs in the fall or spring rather than in the heat of the summer to give them a better chance to thrive.
Simplify: Choose low maintenance plants for less yard work. A complicated landscaping scheme might turn off buyers who believe it will be too much work to maintain.
Maintain: Keep your yard tidy by trimming hedges, trees, and shrubs, then adding fresh mulch. When walking up to the home, you'll want buyers to notice how well-kept your yard is rather than wondering if an unkempt yard is a sign of poor maintenance inside the home.
Accessorize: Add color with flowers, a flag or a wreath on the door to make your home bright, inviting, and visually interesting. Draw attention to the front door using items of universal appeal. Remove toys, trash cans, signs, pink flamingos and unsightly décor. A clean, welcoming look is your goal.
Call me to discuss the specifics of your home's landscaping needs so we can get you on the market!