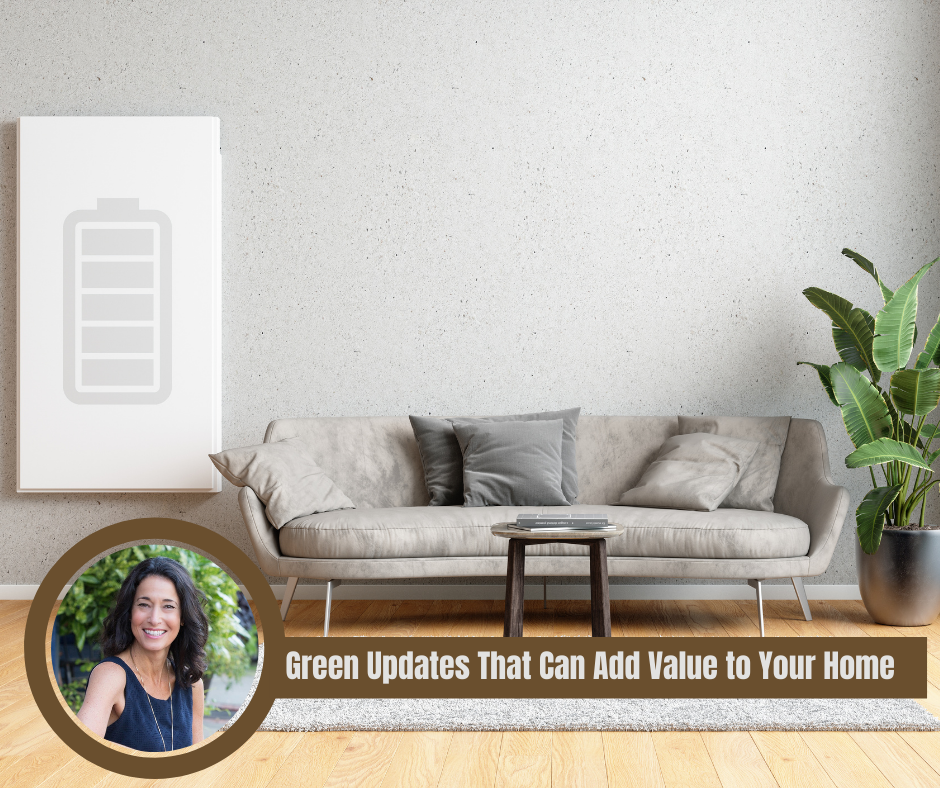 There are many good reasons to make your home more energy-efficient. In addition to reducing your carbon footprint and lowering your monthly utility bills, making green updates to your property can also raise your home's value. Here are a few ideas to consider:
Lighting
It doesn't matter if you're planning to stay in your home for 10 years, or you're getting ready to put it on the market, it's always a good idea to review the lighting in your home. "Natural lighting" is a key phrase used for many homebuyers today. Now that can look be achieved through tubular skylights, also known as sun tubes or light pipes.
Sun tubes consist of globe-capped holes in the roof that funnel light through reflective material into the room below. These bring in the natural light from outside, whether it be sun or moonlight, providing a multidimensional, full-spectrum light to enhance the atmosphere in your home. Costs for sun tubes vary depending on whether you opt for professional installation or take it on as a DIY project.
Replace Old Windows and Doors
A great way to make your home more energy-efficient is to add new windows or doors. These create better seals to block the outside elements from coming inside your home. Replacing old windows and doors often leads to lower heating and cooling costs, as well as improved curb appeal. Additionally, some purchases can be eligible for tax incentives and rebates, helping to keep your investment down.
One of the highest returns on investment (ROI) can come from replacing an old wooden door with a new, stainless steel door. By opting for an Energy Star-rated window, you can save hundreds of dollars a year in heating and cooling costs.
Upgrade Appliances
An estimated 15 percent of your energy usage can be attributed to running appliances.  A good way to reduce your energy consumption is to upgrade your appliances to ones that are more energy-efficient. A good idea is to look at kilowatt-hour usage before upgrading, comparing your current stove, refrigerator or dishwasher to newer options, ensuring that you're getting a more efficient model. Also, there are utility companies that offer rebates and discounts when you upgrade to energy-efficient models, so it's a good idea to contact them to see if your update will be eligible. To truly stay green, be sure to recycle your old appliances.
Organic Landscaping
One of the first things a prospective buyer notices about a home is its curb appeal. Along with the clear aesthetic benefit, a well-landscaped yard with strategically planted trees and shrubs can also help with cooling costs inside the home. Organic practices reduce the need for pesticides and fertilizers, and will help build healthier, more productive soil.
Choosing native plants that do well in your region, based on both temperature and rainfall, will help reduce your water bill. Look at the various drip irrigation systems that can deliver water to plants, while also cutting your water bill. A maintained lawn can raise the value of your home.
Refresh and Upcycle
Updating your interior with a fresh look can raise the value of your home. When remodeling, try and keep the updates as green as possible by using reclaimed or used materials.
Built-in shelving made from reclaimed barn wood, kitchen islands that are created using repurposed antique furniture and upcycled hardwood flooring can add character to your home and reduce your carbon footprint. Look for materials such as recycled stone or glass that can be used for countertops, or use low-VOC paint to give kitchen cabinets a fresh look.
These are just some of the ways to make your home more energy-efficient, while also increasing its value. If you would like more information or a recommendation to a home improvement contractor, please contact me.

Source: RIS MEDIA