Thinking about flipping houses but not sure where to start? Here are some tips to keep in mind as you enter the market: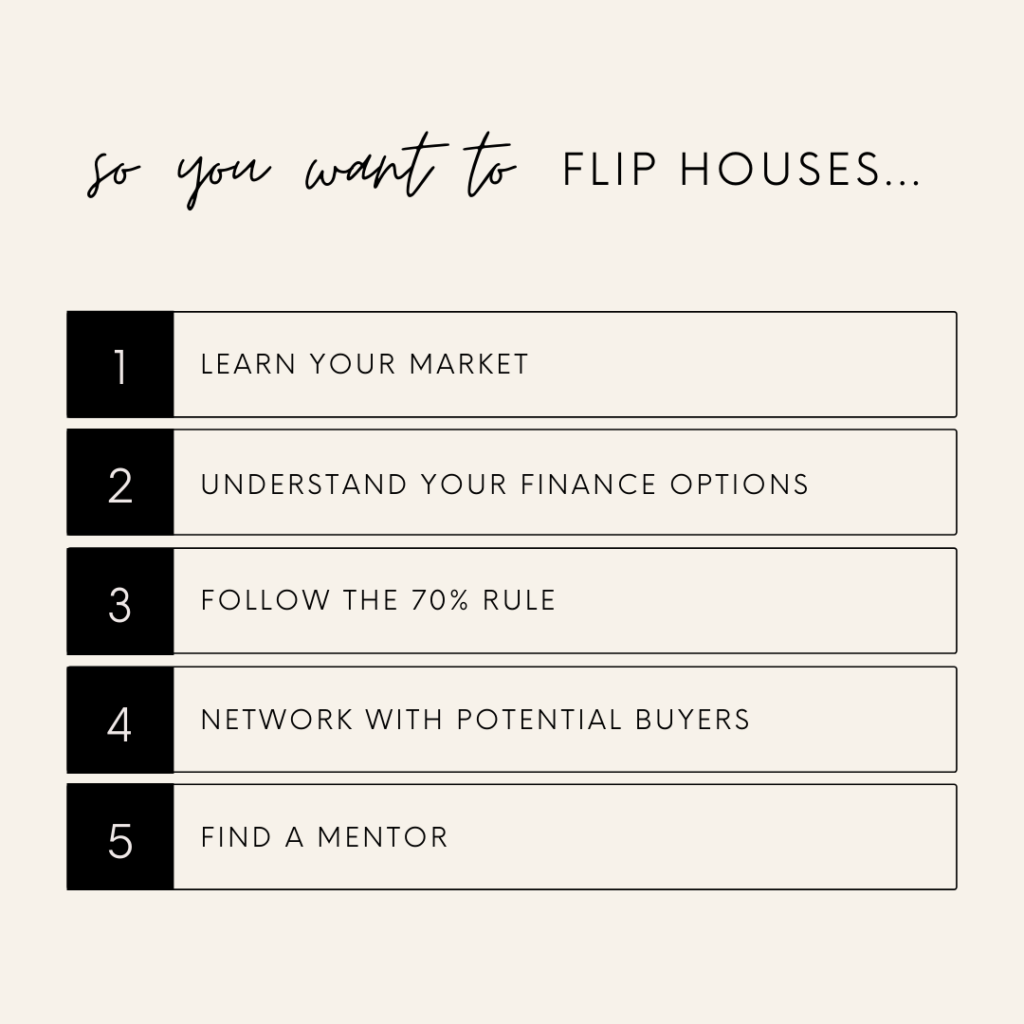 Learn your market – research everything you can about your market including location, what properties cost, what home buyers are looking for, etc.
 Understand your finance options – flipping houses can be a significant investment so make sure you plan as much as you can, with some extra cushion for unexpected repairs.
 Follow the 70% rule – this rule states investors should pay 70% of the ARV of a property, minus the repairs needed.
 Network with potential buyers – networking is so important in any business. To have a successful sale (and successful renovation), network with interested buyers.
 Find a mentor – especially if this is your first time flipping houses! A mentor can help you make complicated decisions, work through paperwork, and more.
As always, I'm available for a conversation about flipping houses in this market, including available properties and the ups and downs of doing it now vs waiting. Get in touch today.