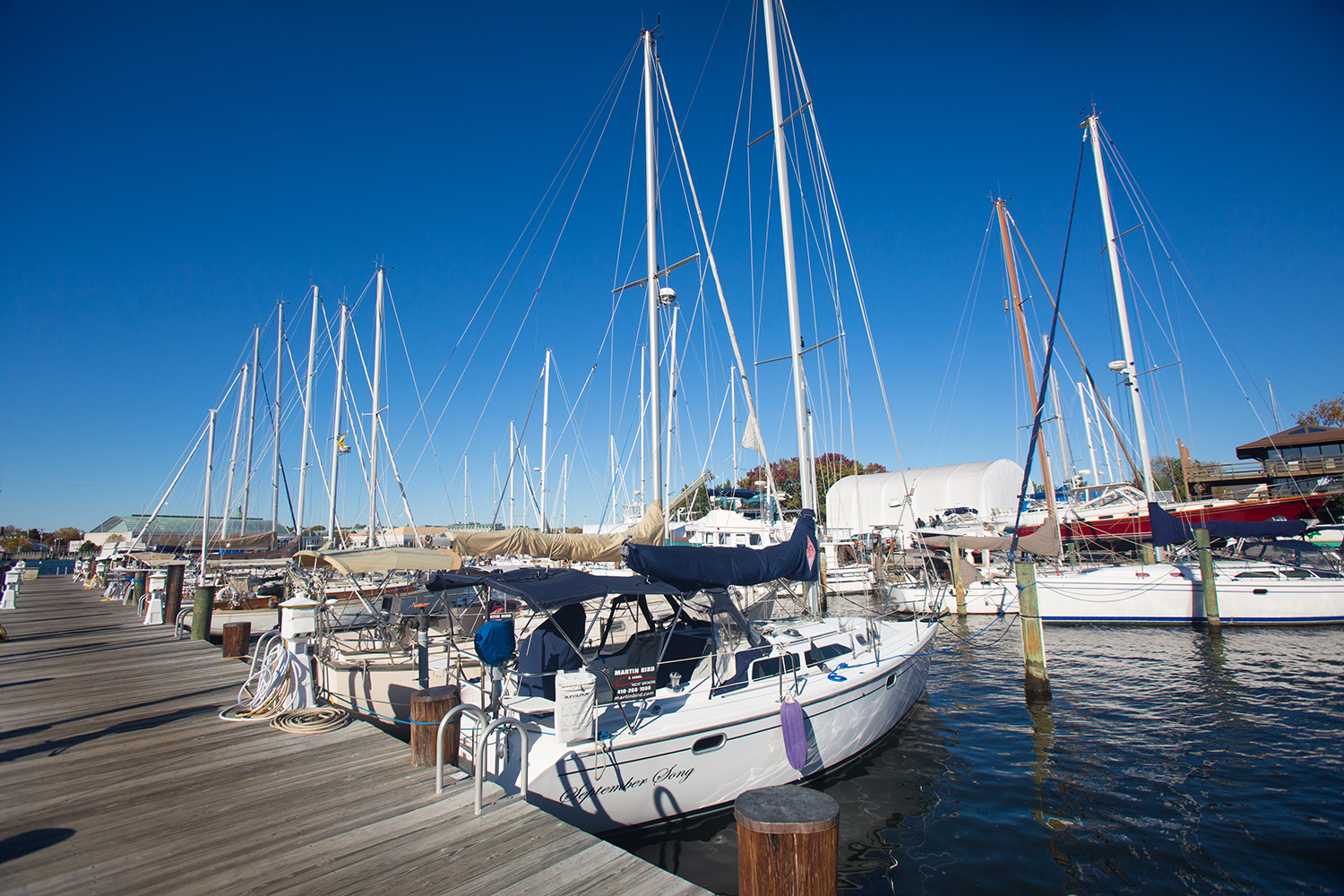 Spring in Annapolis means the start of boating season. Even if you don't own a boat, you can still enjoy many opportunities to be out on the water around Annapolis this season.
Buy a New Boat (or Just Window Shop)
Whether you're in the market for a new boat or just window shopping, it's fun to visit the Annapolis Spring Boat Show.  In addition to the boats available for purchase, you can always learn something new at one of the daily seminars. Also, classes are offered for first-time sailors and all experience levels. Click here to check out the full schedule!
Enjoy a Sunset Sail
What better way to enjoy Annapolis by water than on a sunset sail?  Annapolis Sailing Cruises offers weeknight and weekend sunset sails on the Schooner Woodwind.  For example, you can sit back and relax enjoying acoustic music on a Thursday evening sunset sail. Or, sail your cares away on a Saturday night cocktail sailing cruise.  Visit Schoonerwoodwind.com for a schedule of dates and times.
Check Out This Inaugural Event
Be part of the Annapolis boating scene at the inaugural Boat Maryland Week celebration!  For 10 days, visitors can celebrate the opening of boating season by enjoying events, festivals, boating equipment demos, and maritime art at the first-ever Boat Maryland Week.  Check out BoatMarylandWeek.com for info. 
Travel in Luxury
Why drive over the bridge to WineFest in St. Michaels when you can travel there in luxury? Cruises on the Bay by Watermark offers enjoyable cruises across the Chesapeake Bay from Annapolis to St. Michaels, where visitors can spend the day at WineFest. Visit Winefestatstmichaels.com for details.
Wednesday Night Races
Here's your chance to be a passenger or "guest crew" on the Woodwind or Woodwind II during the Wednesday night race series in Annapolis!  During the race, you may be able to participate in helping sail the boat or steer (when appropriate, of course). For information and tickets, click here. 
This is just a small sampling of some of the amazing ways to enjoy the water around Annapolis this boating season. Also, please email me if you're looking for a referral to a local marina.  I'm always happy to share my resources with you!