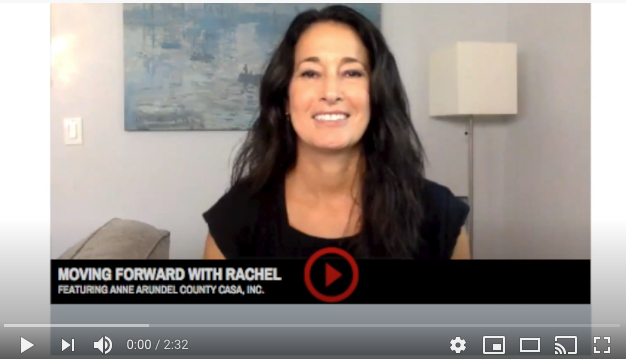 Hi, Everyone! It's Rachel Frentsos with the Annapolis Fine Homes Office of Long & Foster. This is Moving Forward with Rachel.
This month, I want to talk to you about a charity and an event that are near and dear to my heart. The charity is Anne Arundel CASA. I've been on the Board for about four years. What CASA does is help abused and neglected children who have been removed from their homes and put into the foster care system. 
Court Appointed Special Advocate
CASA stands for Court Appointed Special Advocate. That's the name we give volunteers who are paired with the children and advocate for them while they are in the system. Typically, this volunteer is one of the only adults who are consistent in these children's lives while they are in the system. They stay with these kids until they either age out of the system or they are put in a loving and permanent home. 
If you'd like to learn more about this amazing charity, visit www.AACASA.org and you can read about what the CASA's do and stories about some of the children that we've served. 
CASAblanca Gala 2020
To help raise money for this amazing organization, we have a "Stay at Home" Gala on November 7th from 6:30-8:00 pm. I would love for all of you to join us! You can invite some people over to hang out in your pajamas, or your Gala gear, or whatever you choose! Learn more about CASA and have some fun while supporting this great charity!
When you go to the web site, you'll also see the different partnership levels that you can subscribe to and support CASA. You can also purchase $50 raffle tickets for an amazing gift basket that we're raffling off. As of right now, we have over $3,000 worth of really great things in this basket. If you'd like to purchase a raffle ticket, please let me know! Or, visit www.AACASA.org if you'd like to partner with us. That would be amazing! 
I hope to see you on November 7th over Zoom! In the meantime, stay safe, stay well and I'll talk to you soon!
Thanks! Bye!