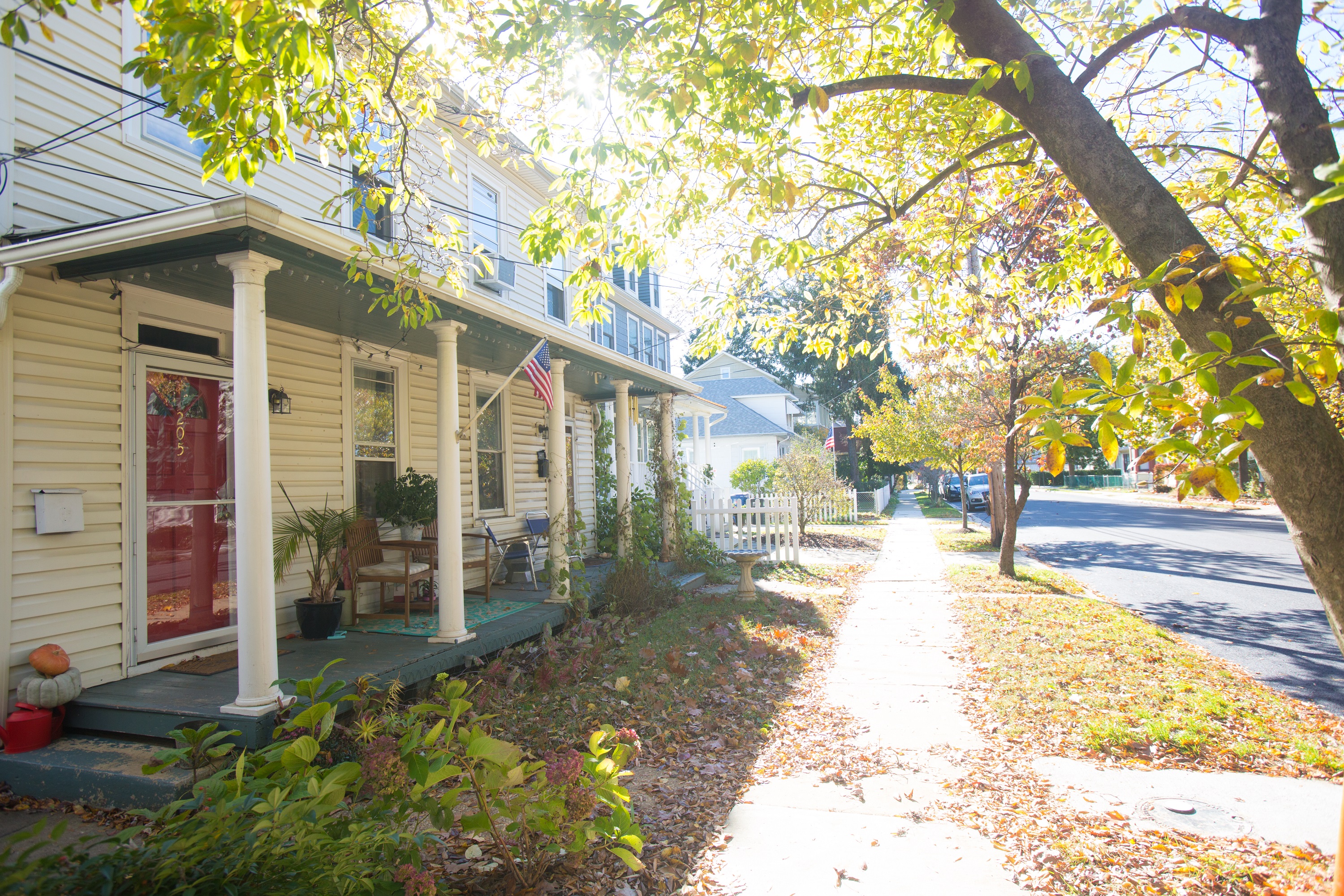 According to a Zillow survey, coming up with a down payment is one of the biggest hurdles young buyers face, and the Zillow Group Report sheds light on previously unknown statistics about how millennials are pulling together enough cash. Less than half (39 percent) of millennials put down the recommended 20 percent or more on their home purchase, while one in four (21 percent) put down the bare minimum –5 percent or less — in order to secure a home loan. Bottom line, it's hard to save money to purchase a home.
Whether you are thinking of buying your first home or your next home, chances are you are going need to save money. You may need to save for a down payment on your first home or put extra money away to make home improvements on your next home. Either way, saving money can be a hard thing to do. In today's blog, I'm sharing five ways to save money to buy your next home.
Split Your Paycheck in Two
An easy way to save some money without really noticing it is to have your employer split  your paycheck into two accounts. Deposit the bulk of your paycheck into your checking account, so you can pay your bills. Then, deposit a smaller amount into a savings account or bank account you don't typically use. Over time, that smaller amount will grow, and you won't really feel the pressure of "saving".
Use Cash Not Credit
If you want to slow down mindless spending, try using cash instead of credit cards. Credit cards are so convenient, and it makes it easy to impulse spend. If you only use cash for purchases, you will be more aware of how much you are spending. And, if you have to run to an ATM to get more money to purchase something, you may think twice. Over time, the cash only rule will save you money.
Make a Budget
Having a budget and sticking to it isn't fun. But, if your goal is to own your own home, then it is just something you are going to need to do. So, for a month or two, track your spending and determine where you could cut back. If you enjoy a morning and afternoon run to Starbucks, try decreasing it to once a day. Buy a French Press and make your coffee in the morning and then treat yourself to a Starbucks in the afternoon, if you really need it. Maybe you only go out to eat one night a week, instead of three. Or, pack a lunch a few times a week. All these savings will add up!
Hunt for Deals
Hunting for deals doesn't included just day to day spending. In looking at your spending, put your monthly bills under inspection. There's a good chance you are paying for something you aren't using. Call and cancel those services. Or, maybe you can negotiate a better deal for your cell phone, cable or other service providers. By reducing your monthly expenditures, you will automatically be saving more money each month.
Increase Your Income
To save more money, you can either reduce expenses are increase your income. If you have reduced your expenses, but still need a boost to save for that home, then you may decide to increase your income. You can offer to work more hours at your current job. Or, get a part time job. There are also many opportunities that you can do in your free time right from your computer, like transcription, close captioning and copy writing.
Lastly, I didn't include this in my top 5 ways to save money, but you should hire an experienced Realtor to help you through the buying process. A good Realtor can save you time, money and heartache. They can help you get the best deal on a home and ensure the process runs smoothly. If you are planning to purchase a first home or a new home, please contact me, so I can help you through the process.