There are so many new tech gadgets on the market these days. Technology should make your life easier and more enjoyable. Here are 5 of the hottest tech gadgets to try right now.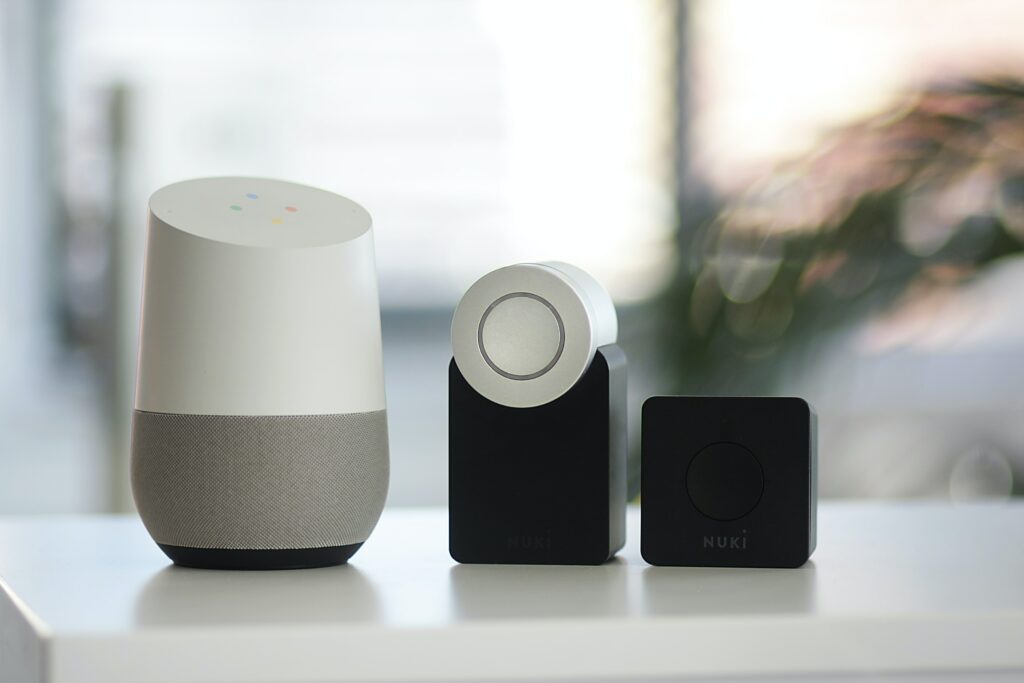 Motion Sensor Night Lights – Hate walking down a dark hallway at night? What about navigating the landmine of kids toys in the living room? Let these night lights show you a clear path, automatically turning on as you walk by.
Smart Home Hubs – One stop shop for your home smart devices. A hub is one control that handles all your devices in one place; lowering blinds, dimming lights, Alexa, Apple TV, Sony and much more. Forget about different apps; combine your controls into one.
Dog Dematting Tools – Make Rover happy and keep unwanted hair off your furniture and clothes. Many devices have rounded teeth to avoid scratching and reaches the undercoat without yanking the hair.
Smart Home Security Lights – Ring is one household name for home security and offers Ring Beams cameras and doorbells to add motion lighting to enhance security.
Smart Thermostats – A smart thermostat can not only put your home on a schedule, saving money and offering comfort, but also allows you to turn on the heat or air conditioning to prepare the home for your arrival. It also makes having comfortably cool nights for sleep but warm air when you wake a simple task.
Home smart devices and technology are improving all the time. With all the exciting products on the market, there's never been a better time to experiment with smart technology.