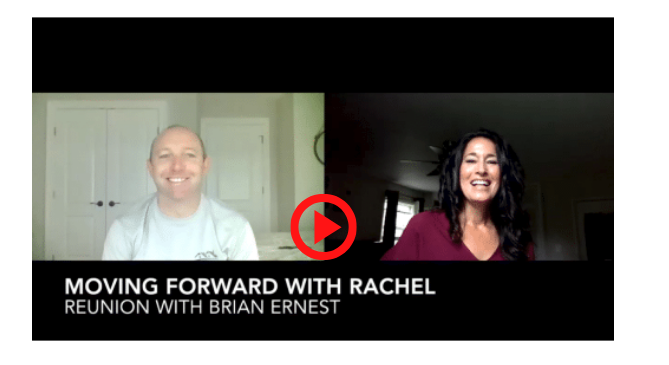 CLICK HERE to watch now!
Hey, everyone! It's Rachel Frentsos with the Annapolis Fine Homes Office of Long & Foster. I hope this video continues to find you healthy and well.
Today this is a Moving Forward with Rachel Reunion and I have Brian Ernest with Ready to Sell Renovations.
Brian: How's it going?
Rachel: Good! How are you doing?
Brian: Wonderful! Thanks for having me!
Rachel: Sure! I really appreciate it. So, Brian and I had an interview last year. For those of you that may not have seen it, can you just give us a little update about what your company does?
Brian: We're a general contractor. We do home renovations and home building. A lot of what we do revolves around real estate transactions.
Rachel: You have been an amazing, amazing company to work with. If you don't know, Brian does everything from little projects up to new builds and everything in between. No matter what your need is, he can definitely help.
Tell me, what are you doing differently now, in these times, with your business?
Brian: It's been a big change. One of the biggest things that we've changed is changing the way that we do estimates.
For any homeowner-occupied houses that want an interior renovation done, we're using Zoom or any other type of video chat services, like Facetime, to minimize coming in to people's houses. We're able to get within 90-95% accurate with it. We can get all of the material selection and pre-construction things done so that we can set a start date of, let's say, July 1, to come in and start on the projects.
Rachel: That's great! So, you're able to move forward, but doing it safely, which is great. So, now that people are home a lot more, are you finding the scope of work different that people are asking you to do?
Brian: You'd be surprised. We're getting a lot of people who are saying, "We'd like for you to come put a home office in?" They don't anticipate going back to the office. There's going to be a big shift in that. We're also seeing a lot of outdoor entertainment areas, basement bars, and outdoor bar areas. I think people are going to want to have smaller crowds over at their house instead of going to bigger bar venues and those types of things.
Rachel: You'll have to share some of those ideas with us! That's awesome! How about you personally? How are you holding up? What are you doing differently to socialize during these times?
Brian: It's been fun and entertaining! Doing a lot of video conferencing stuff. A lot of our friends groups are doing wine tastings, beer tastings, and things over Zoom after the kids go to bed at night. Lots of video chatting with the grandparents.
Rachel: Which is probably something that we will use to keep in touch with people who are a little farther away from us, I would imagine, as everybody gets used to this technology.
Brian: It's a lot easier to hang out with your friends because you don't have to call a babysitter, you don't have to go out.
Rachel: Although my daughter will be disappointed because she needs work!
I appreciate it! I'm going to share Brian's web site at R2SR.com . If you have any questions, about any sort of project, little or big.
In fact, maybe I need to get in touch with you about adding a fire pit, because now that I'm in my house a lot more, it is fun to have more things to do when we're at home. Any other ideas, just me know and I'll post it.
I really appreciate you being on again and taking the time today!
Stay healthy and well! See you soon!