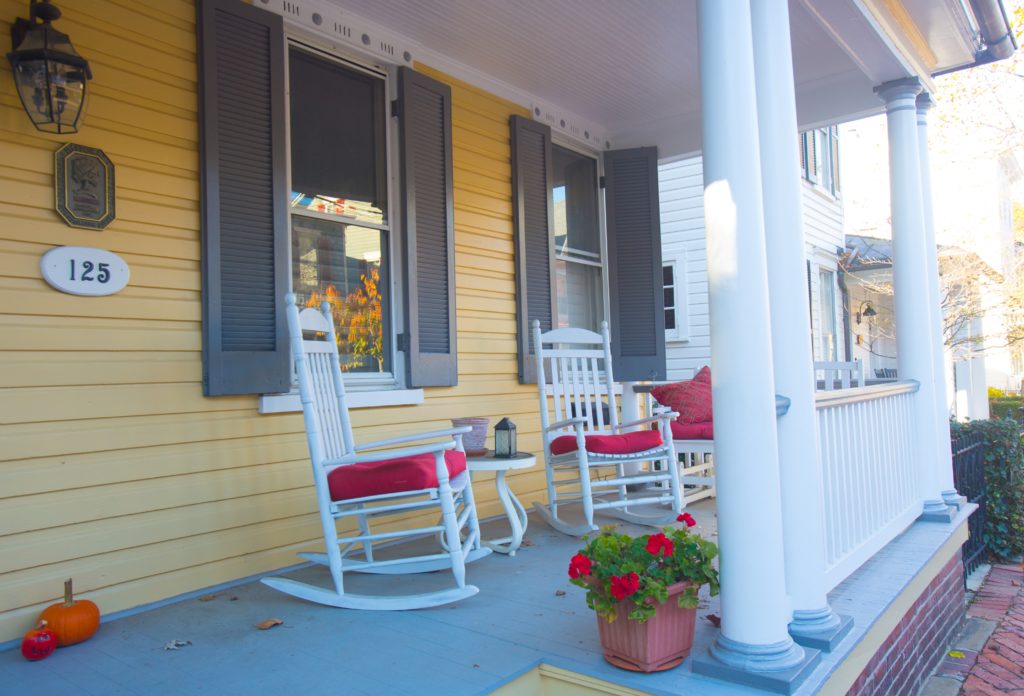 I have many clients who ask if they should sell their home during the holidays or wait until after the New Year. Even though selling your home through the holidays may cause a little extra stress, there are advantages. First, competition is less fierce with fewer owners placing their homes on the market during this time. Second, typically only serious buyers are looking for homes during the holiday season, so you know if your home is shown, the buyer is interested in making a purchase imminently.
If you decide that marketing your home over the holidays is for you, I encourage you to follow the tips below.
1.) Decorate, but do not go overboard
Homes can look beautiful during the holiday season with twinkling lights and decorations. However, be certain not to crowd the space in your home with decorations. Focus primarily on winter themed decorations versus religious themes.
2.) Focus on curb appeal
During this time of year, leaves are falling and can create a mess of your yard. Also, with the falling leaves comes more exposure to your home and visible defects. Be sure you survey the exterior of your home and touch up paint where needed, clean the gutters and spruce up the yard. Keep the buyers' (and your) safety in mind by ensuring walkways and stairs are free from leaves, snow and ice.
3.) Provide warmth to your buyers
Provide a warm, inviting environment to your potential buyers during the winter season.  Be sure the temperature in your house is comfortable, play soft music and offer holiday treats. This will allow the buyers to relax and enjoy the showing and give them a feeling of comfort in your home.
4.) Hire a reliable real estate agent
Be sure you hire an agent who will continue to aggressively market your home during the holidays versus disappearing until the New Year. Your stress will be reduced knowing that your home is being actively marketed during the holidays.
5.) Be flexible with showings
It is typical to have many guests in your home over the holidays. If you choose to have your home on the market, you will want your home to be readily available for showings.  Explain to your house guests that you may be contacted for a showing at any time, so they should keep their belongings and living spaces neat and clean. If you need to reschedule a showing, be sure to let your agent know what days and times will work for you, so that the showing can be rescheduled as soon as possible.
By following these tips, you could be celebrating the sale of your home in the New Year! If you are ready to sell your home, please contact me to start the discussion. Happy Holidays!