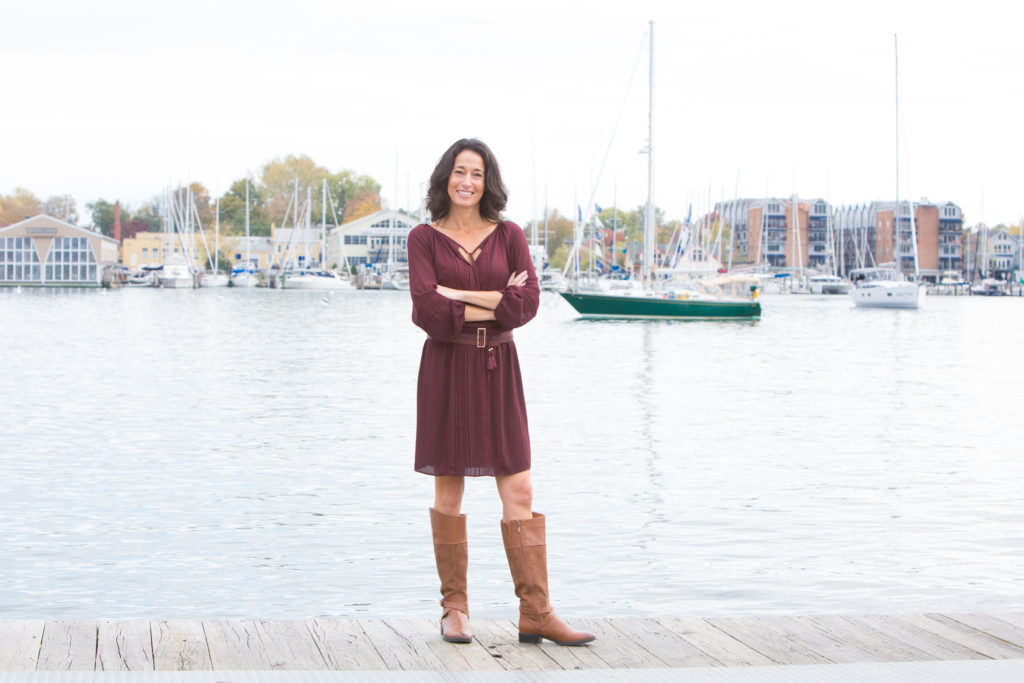 CrossFit
As we head into the New Year, having or maintaining a healthy lifestyle in Annapolis may be one of your goals. There are many amazing gyms in and around Annapolis; however, one of my favorites is Fairwinds CrossFit run by Jack Ryan and Eric Heup. I recently joined Fairwinds because I wanted to build my strength and cardiovascular health. What I especially love about CrossFit is that every workout begins with a slow stretch of the muscles by utilizing a foam roller or lacrosse ball. The coaches then always lead the group in a warm-up that builds towards and culminates in the workout for that day. Workouts vary and often can consist of completing a specific number of different movements as quickly and as safely as possible or trying to do as much of something in a limited amount of time.
Jack explains: "By definition, CrossFit is a core strength and conditioning program that improves every element of fitness through constantly varied, functional movements, executed at high intensity. But what the heck does that mean? All you need to know right now is that CrossFit is for anyone, and everyone. And yes, we do mean ANYONE. We train moms, dads, teachers, lawyers, nurses, firefighters, police officers, members of the military, and anyone else who wants to get stronger, leaner, and faster surrounded by a community of like-minded, welcoming people. The only requirement we ask of our athletes is that they be curious, consistent, and courageous. Come join us down on the creek!"
Jack and Eric offer a free introductory class to determine if CrossFit is the right program for you!  You can also click here to learn more about CrossFit.
​Running
If you want to incorporate running into your healthy lifestyle, then Annapolis is the perfect town. Nothing beats seeing beautiful waterfront views as you run through the historic streets of Annapolis.
Jenny Seth is the co-owner and operator of Annapolis Running Shop in Downtown Annapolis. They are located on Main Street directly across from Chick and Ruth's Deli and attracts tourists, locals and Naval Academy grads and students.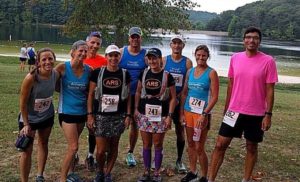 ARS is a full service specialty running shop. Jenny and her staff of 7 know how to properly measure and fit runners and walkers for running shoes. They carry the most popular running brands including Asics, Hoka, and Brooks, along with Garmin running watches and gear to make running fun and safe.  When I purchased my running shoes from ARS, Jenny performed a thorough evaluation on my stride and pronation to determine the best shoe for me. This was the first time I was offered this type of service when purchasing my shoes and it will definitely keep me coming back for years to come.
Jenny and her husband Ryan purchased ARS in 2013. The previous owner opened its doors in 2008 and it was the first Running Shop to open in Annapolis. They saw an opportunity to grow the already popular shop and cater to tourists and locals alike. Their tagline  is "ARS" (Annapolis Running Shop) and most they offer custom shirts that cleverly state "Run Your ARS Off." ARS also hosts events throughout the year, such as the Wine-O 5K, Zombie run, and Stache Dash.
If you are interested in joining a running group, ARS has a loyal group of runners on Wednesday Nights (the WNR group) that get together to run and have fun. The group's mascot a camel to signify HUMP DAY. They encourage anyone wanting a group run to join them on Wednesday night at 7pm. They also have a tradition of going to Rams Head after the run for "runner's drafts". You will truly enjoy yourself with this fun and caring shop in Annapolis!