Kismet is the word that comes to mind when hearing the story of Erica Kagan and Sarah Taylor and their journey to creating the creative and soul pleasing West Street shop All The Rage Vintage.
Both lovers of a retro vibe, Erica was selling vintage clothing and Sarah was selling vintage art when they met and realized that combining the two would create the perfect store. Originally located in Ellicott City, they began looking for new space when as they grew. On the way to visit the West Street location, Sarah drove along Taylor Street and Erica saw a sign bearing the name Kagan, and they felt it was a nod to move forward. Once inside the space they knew it was perfect.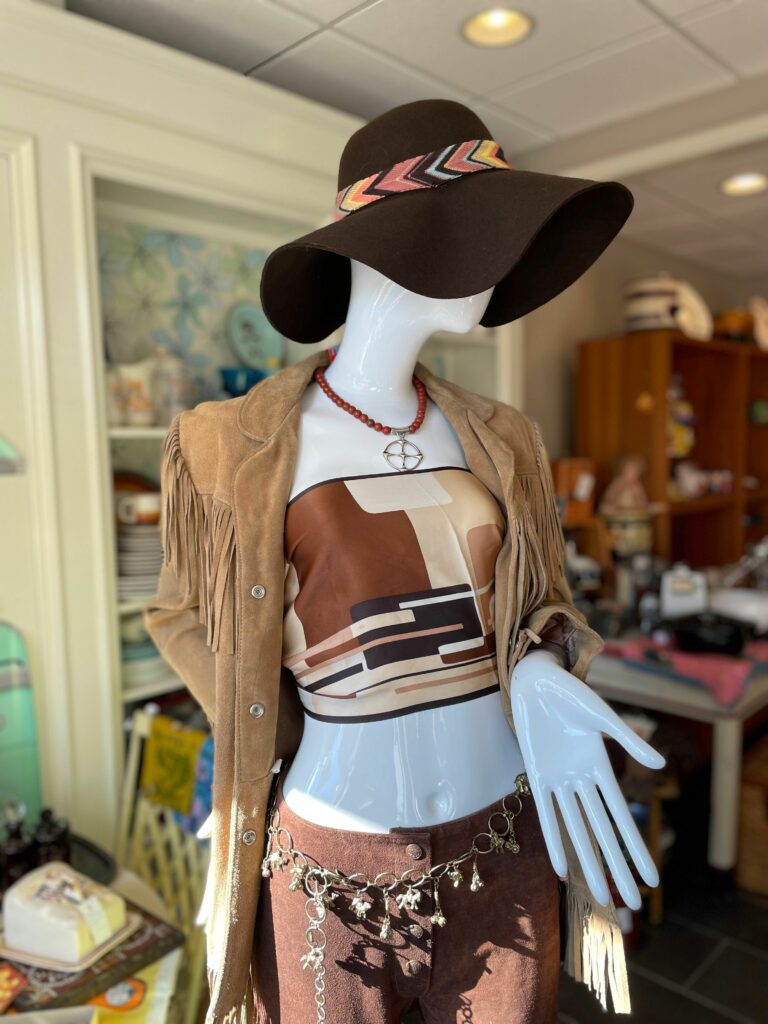 The co-owners aim to give every person who visits an experience. Whether trying on clothing that seems outside the customer's comfort zone but ends up being just right, or sitting down and playing an old vinyl album on the store's record player, Sarah and Erica want the store to be part commerce, part community lounge.
The community has rallied around the shop and inventory sells at a face pace. The shop on Monday might be very different from the one on Friday, so the best bet is to stop by often. You'll get a smile seeing appliances that you recognize from your mom or grandmother's kitchen, snagging that album you used to own but lost track of, or finding the perfect piece for your home.
Watch our conversation below, and stop by All The Rage Vintage at 208 West Street in Annapolis. Call or text All The Rage at 410.934.7526 for more information or to arrange private fittings and parties. It's all the rage!