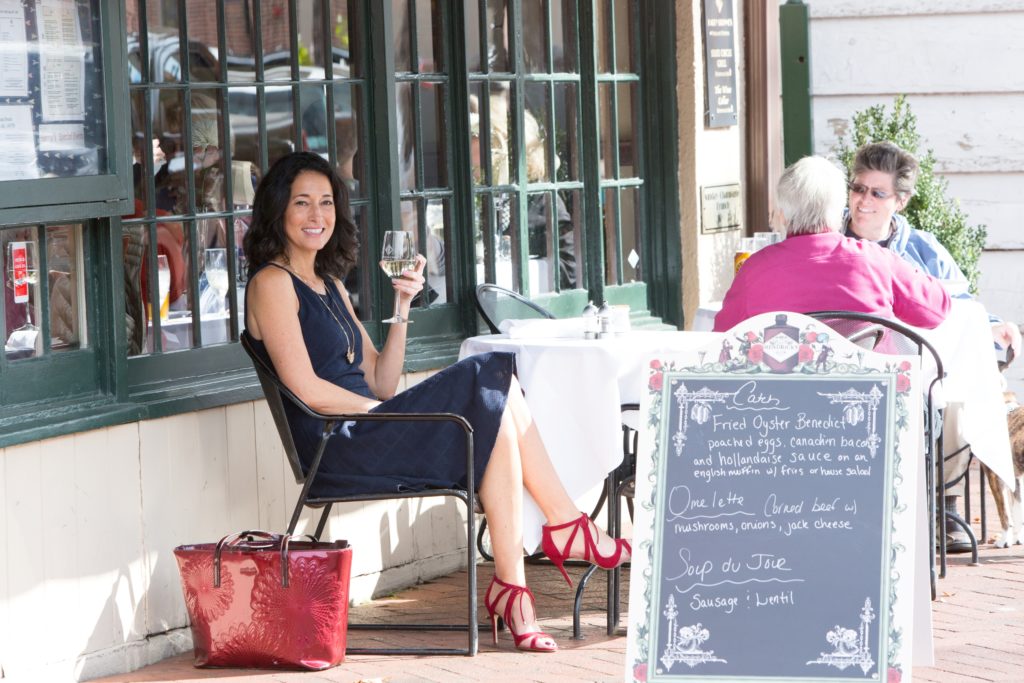 As we head into the holidays and the New Year, it is the perfect time to have dinner out in Annapolis! Whether you are looking for a relaxing evening or for something more high energy, Annapolis has plenty to offer for a good time and great food.
Cozy and Relaxing
If cozy and relaxing is what you are seeking, visit Harry Browne's on State Circle, across from the State House. The atmosphere is warm, with dark wood and muted lighting, and perfect for unwinding after a long day at work. They offer a delicious twist on their lounge menu with offerings such as crab dip with rustic bread, burger sliders with bacon aioli, mussels simmered in Pinot Grigio and a charcuterie board.  If you are looking for something more filling, Harry Browne's offers a variety of dinner options including Limoncello chicken, Kona rubbed ribeye and  braised pork shank. If you like caesar salad, be sure to You will not be disappointed with your evening here!
Casual
If you are looking for a casual evening, head over to Dock Street Grill. This is the perfect place to grab a beer and delicious bar food, like curly fries. Dock street has an intimate, but lively atmosphere and is a favorite of many friendly locals. They have an extensive beer and cocktail list and delicious food too. Don't miss the Maryland crab soup, seared tuna salad, crab cake sandwich or fish and chips! You are guaranteed a fun night at Dock Street!
Waterfront
Lastly, if waterfront dining is what you are craving, stop by Carroll's Creek Cafe.  The restaurant is located across the Spa Creek Bridge in downtown Annapolis. In addition to enjoying beautiful water views, you will also be treated to views of downtown Annapolis and the Naval Academy. Carroll's Creek offers a wide variety of menu options including BBQ shrimp wrapped in bacon appetizer (one of my favorites), baked coconut encrusted cod filet and Cioppino (fish filet, mussels, scallops and shrimp in a tomato broth).  Sit back, relax, sip some wine and enjoy the beautiful views from this wonderful restaurant.
This is just a small sampling of some of the amazing restaurants in downtown Annapolis.  I will continue to share my recommendations with you in future blog posts. In the meantime, if you have a specific question, please contact me. Happy holidays and have fun!