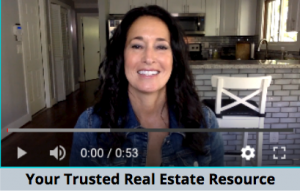 CLICK HERE to watch now!
Hi, everyone! It's Rachel Frentsos with the Annapolis Fine Homes office of Long & Foster.
I'm hopping on today because I wanted to let you know that I'm available should you have any real estate related questions during this time.
Whether you're considering selling your house or you're considering making a purchase, please let me know if you have any questions about the market or how we're doing things safely these days. I am available to answer your questions.
Additionally, so of you may want to make some improvements or changes to your house because now that you've been at home there are things that you know you want to do now. Please reach out to me if you want recommendations for contractors as well.
I hope you continue to stay healthy and safe! Please reach out to me. I would love to be your trusted real estate resource.
I hope to see you soon!
Thanks!