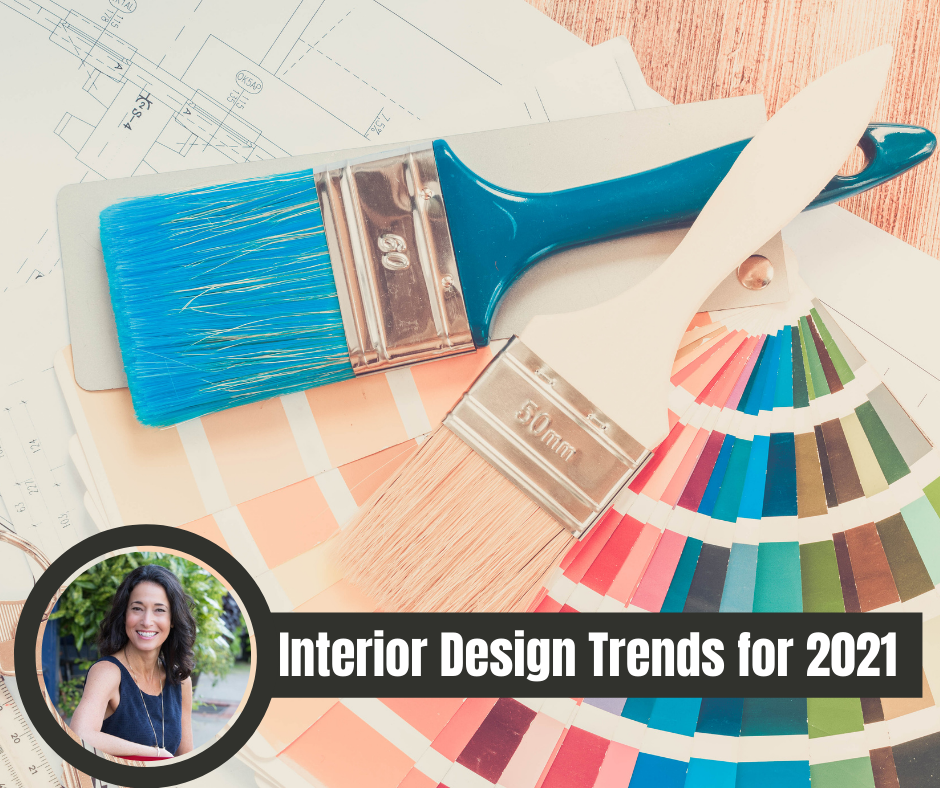 This past year was unlike any other, as the Covid-19 pandemic upended our lives immeasurably. The time that so many of us spent at home inspired change in just as many ways, especially in how we live in our houses. Remodeling spending spiked in 2020 among people who were able to work from home. Many homeowners made smaller tweaks to their homes to increase their comfort and beautify their surroundings.
Features like open floor plans and indoor-outdoor living are likely to remain popular for years to come. This year is expected to bring new interior design trends to the forefront. Not every trend fits every home but consider these options for inspiration when updating your current home (or shopping for a new home) this year.
Warm colors
Paint colors are trending away from cool gray and white to a warmer palette of earthier tones that encourage rest and relaxation.
Indoor & outdoor plants
Whether bringing in plants to add life to a drab home office or designing an elaborate garden, taking care of plants provides physical and mental benefits.
Curated office space
Artwork and collections, as well as interesting colors and textures, will add intrigue to spaces that are visible on camera—your Zoom room as some call it.
Multipurpose furniture
Durability and flexibility are key, and designers expect to see increased use of fabrics that stand up to daily use and are comfortable.
Shiplap, shifted
Create a more distinctive and fresh style with vertically installed shiplap. Instead of a barn door, try frosted glass doors or pocket doors to add interest.
Colorful tiles
Whether you want to go big or just add a splash of color to your flooring, colorful patterned tiles are growing in popularity.
Bold wallpaper
Wallpaper is now available in peel-and-stick format! It can transform previously bland rooms and define small spaces, with easier removal.
If you're interested in buying or selling, now's a great time! Please contact me to talk about your options!