One of the most exciting parts of expecting a baby is decorating the nursery. Today's young parents are shunning the traditional pink and blue for more contemporary styles that blend with the rest of the home. With themes ranging from boho to Mid-Century Modern, there are options for all styles and budgets.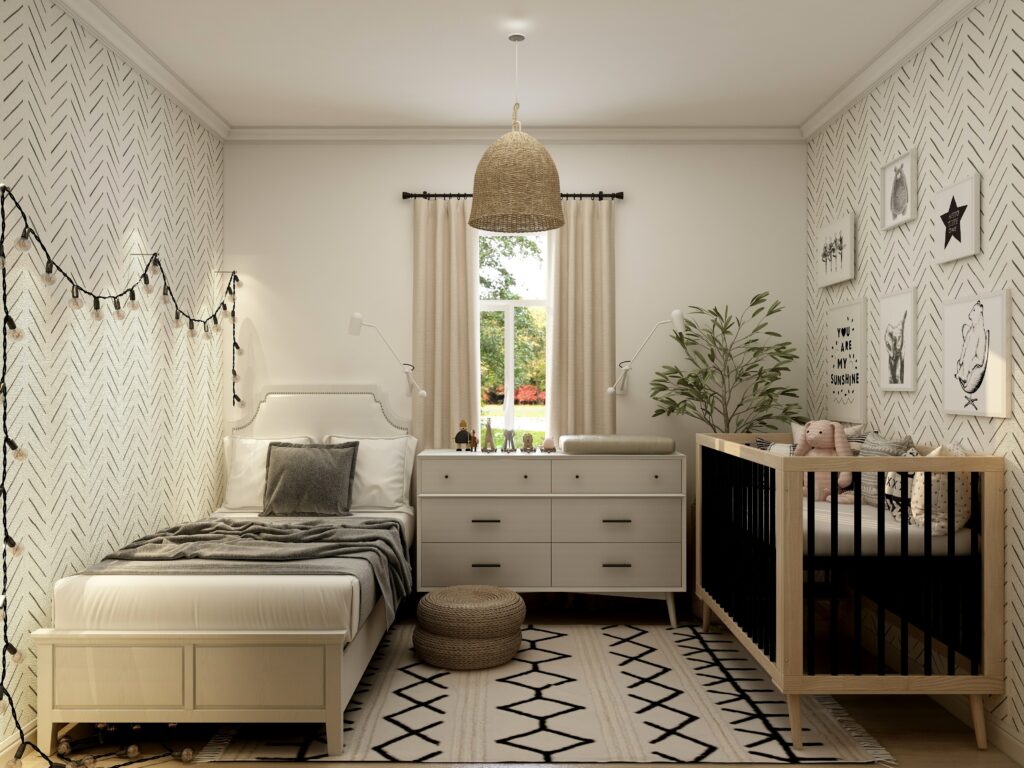 Here are five design trends to consider.
Sophisticated Colors
The nursery should blend with the style of the home. Gone are the jarring pastels that graced former baby rooms.
Multi Purpose Furniture
Even if space is not a concern, multi-function furniture prevents a cluttered look. Daybeds or sofa beds can provide for guests as well as offer seating in larger rooms.
Accent Walls
An accent wall makes a great statement, especially in a small space. With stick-on wallpapers that range from bold patterns to subtle textures, even renters can make use of this design tip.
Personalize
A simple frame turns a handprint into a masterpiece. Add personal touches such as family pictures, framed keepsakes, or greeting cards.
Natural Elements
Natural fibers and themes have made their way into the nursery. Wicker, rattan, natural cotton, and wool appear in everything from patterns to fibers. Natural materials also keep baby comfortable.
Decorate in a way that makes your baby's nursery pair with your home's overall design. Complement, don't compete!